Survey Reveals The Worst Ingredient People Put On Deviled Eggs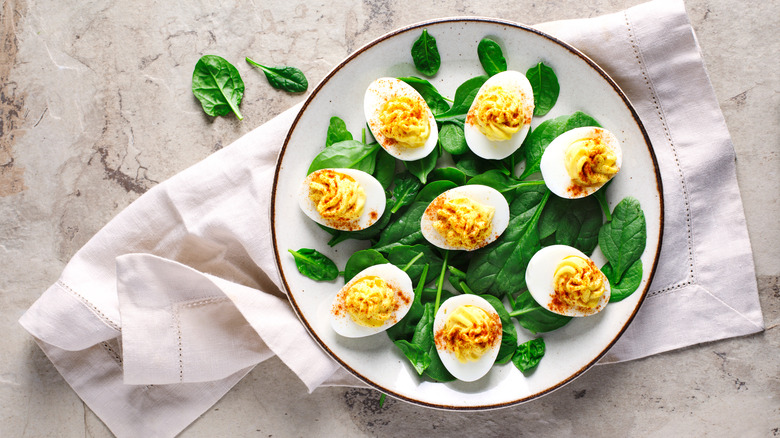 Shutterstock
Deviled eggs are a delicious treat that incorporates boiled eggs with whipped centers and interesting toppings such as mayonnaise, mustard, tabasco sauce, and more. As per a piece by Mobile Cuisine, these hard-boiled eggs work well as a complementary side dish and are especially useful if you're preparing for a big party and need something quick and simple. As for the intriguing name? There's a story behind that. Back in the 19th century, the public was used to using the word "deviled" to describe food items that were extra spicy. This term was reserved for special dishes like deviled eggs that had spicy ingredients such as pepper and mustard.
Speaking of spicy ingredients, we decided to do a little investigation to find out what kind of toppings don't appeal to home chefs when it comes to preparing a batch of deviled eggs. The options included olives, paprika, blue cheese, jalapeño, bacon, and capers, and once the results were in, two of them were revealed to be survey-takers' least favorite additions.
Most readers don't like the idea of blue cheese with eggs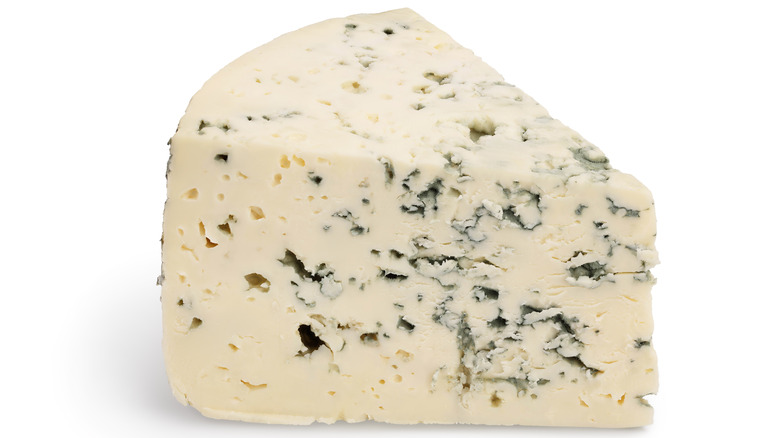 Shutterstock
The survey included 655 participants across the U.S. Blue cheese was voted as the worst ingredient to experiment with as far as deviled eggs are concerned, as per 28.09% of the participants. Additionally, 25.04% of the respondents said that they're not impressed by capers in deviled eggs. This was followed by other options: olives (15.42%), jalapeño (14.66%), bacon (10.99%), and paprika (5.80%).
One Redditor offered some reasoning as to why blue cheese isn't a tempting topping for this particular dish. "The deviled eggs are the stuff of potluck legend. But unless you really like blue cheese you should go with one part mayo to two parts aioli when you mix with the egg yolks." However, there are a few ingredient hacks to getting a delectable deviled egg that won't mess with the flavor too much, like using butter to add texture to your recipe. But when it comes to toppings, your safest bet is to stick with the much-loved classics, like paprika, parsley, and pickles.