How Burger King Breakfast Looks In Different Parts Of The World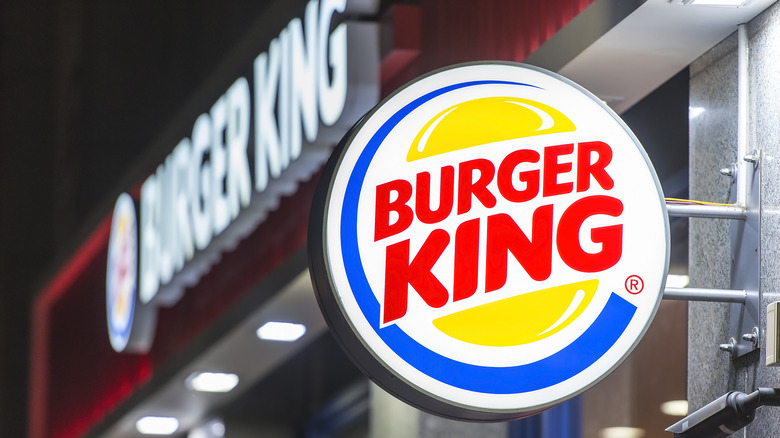 Shutterstock
Burger King has been known to grill up some Whoppers over the years, so to speak. And when the chain introduced their breakfast menu in 1983 (a full four years after they had actually started trying to develop their breakfast menu, The Balance Small Business notes), they fully jumped into the game McDonald's had been a player in since 1971. However, compared to fast food breakfast purveyors like McDonald's, Burger King's breakfast isn't as well advertised or known to many outside of their loyal patrons.
In 2014, Burger King actually shifted from breakfast items that were more difficult to execute using their equipment (specifically their signature flame broilers) to burger breakfasts, a strange but not unwelcome option giving reign to order burgers any time of the day (via Eater). From a variety of Whopper options to fries, they embraced their unique version of breakfast and made it wholly their own. And although breakfast at Burger King is already different than your average breakfast menu, its also worth noting that breakfast doesn't look the same everywhere you go. The farther around the world you travel, the more unique, and frankly enticing, their menu gets.
Waking up around the world, BK-style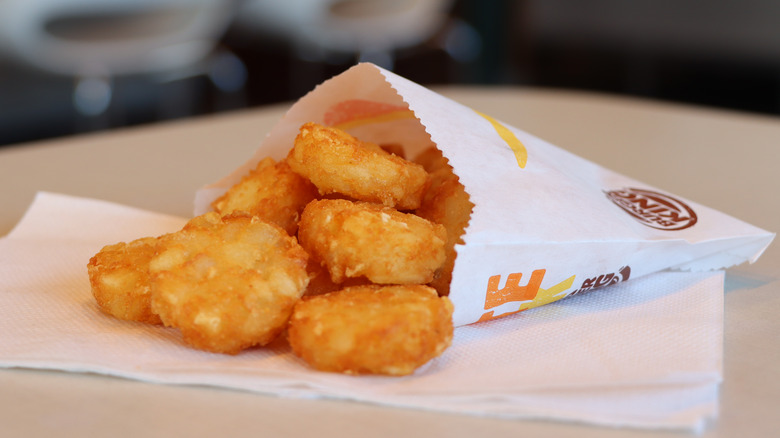 Shutterstock
If Whoppers for breakfast isn't your style, perhaps these international BK breakfast offerings are. In New Zealand, BK offers its patrons the option of a Breakfast Bacon Burger, topped with "cheese, mayo, ketchup, egg and streaky bacon," and the option for stunning combos like the Breakfast of Champions (a chicken burger, egg sandwich, hash browns, and hot drink), and a sandwich version of eggs Benedict, complete with hollandaise sauce.
In Ireland of all places, you can order a Belgian waffle along with one of their breakfast "buttys," or sandwiches. Their most impressive is The Breakfast King, an elevated BEC that includes a Whopper patty alongside bacon, egg, and cheese on a brioche bun.
In Malaysia, the sandwiches are taken to the next level, being served on croissants with mushroom and Swiss or cheesy caramelized onions. And in Japan, The Travel notes they offer a spam and cheese "Croissan'wich" or platter, and a Whopper with hash browns in the sandwich — legendary!
It's easy to overlook fast food in foreign countries in favor of something more fancy, but sometimes the classic franchises are classics for a reason. These breakfast creations seem worth at least one early morning trip to Burger King.