How Rich Is The Dairy Queen CEO And What's The Average Pay Of Its Employees?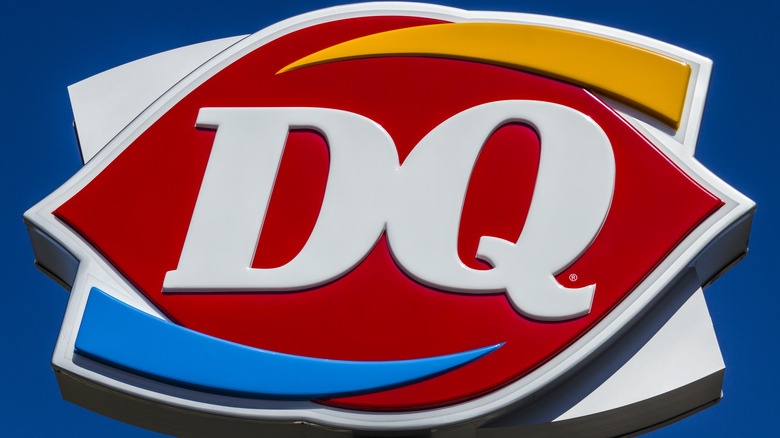 Shutterstock
Even though debates about the importance, relevance, and cost of monarchies rage perpetually worldwide, not all royalty is considered to be controversial. Take Dairy Queen as one fine example. Despite its farm fresh name, Dairy Queen does not have any cows as senior executives (although what goes on at certain locations is open to great bouts of imagination). Not that the restaurant chain couldn't afford to employ a few bovine heads of staff if it so wished — its owner, Berkshire Hathaway (via Forbes) is sitting on a cash pile of more than $145 billion, according to CNBC.
Dairy Queen's CEO, Troy Bader, certainly does well, too, getting a considerable share of the profit. Having served as the fast food chain's Chief Operating Officer since 2011, he was appointed the top job as Chief Executive Officer in 2018 (via Bloomberg). Research by Comparably reveals that the average earnings for executives at Dairy Queen is in the region of $235,000, but that the highest figure is $700,000.
Most Dairy Queen employees earn a very basic wage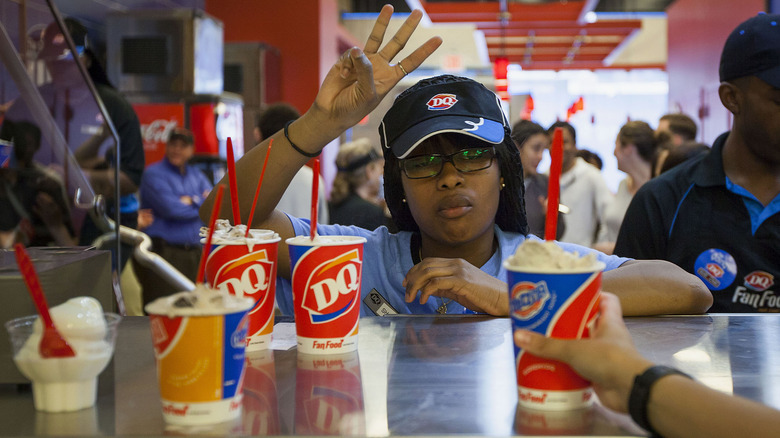 Bloomberg/Getty Images
Unsurprisingly, those figures are a little less mind blowing when it comes to what is made by employees lower down on Dairy Queen's chain of command. According to Payscale, the overall average pay for workers with the restaurant chain is $10.53 an hour.
Data suggests that Dairy Queen's cooks make $9.63 per hour, crew members make $9.67 per hour, and cashiers net $9.29 an hour (via Indeed). However, the financial rewards for employees improve as they move through the Dairy Queen ranks. Assistant managers earn an hourly rate of $12.48, whereas general managers take home $16.71 an hour (via Indeed).
Like many large corporations, Dairy Queen offers employee benefits, such as health plans and insurance coverage (via Dairy Queen's careers website). But, perhaps the best way to judge how Dairy Queen pays its staff can be determined by what its employees think of it. According to Indeed, only 45% of the organization's employees claim to be impressed with their salaries.