Ina Garten's Tip For Perfect Crème Brûlée Without A Blowtorch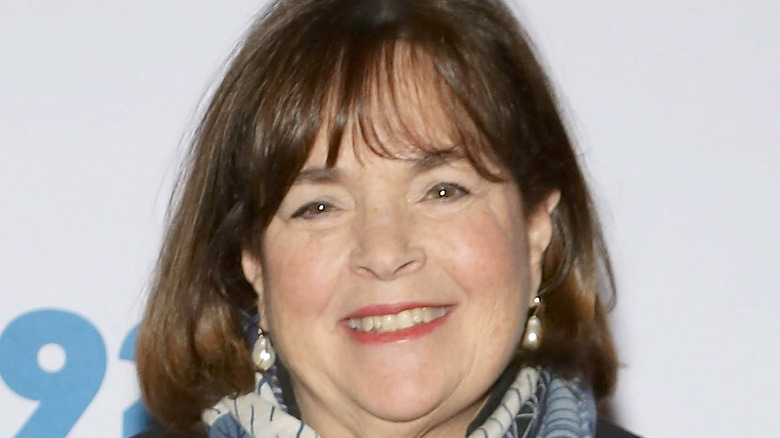 Manny Carabel/Getty Images
No meal is complete without dessert, and crème brûlée is one of the best. Thick and creamy custard topped with a layer of crunchy, caramelized sugar work together to make this delectable treat that will have you longing for a second one before even polishing off the dish of it in front of you.
If you've suddenly got a hankering for this French classic (sorry about that), there's no need to head out to a fancy restaurant to satisfy your craving. Though crème brûlée may seem a bit intimidating to make at home, the dish is surprisingly easy. Chef Ina Garten's recipe only requires a short list of ingredients: eggs and egg yolks, sugar, heavy cream, vanilla extract, and, in classic Barefoot Contessa fashion, Grand Marnier.
One fan of the Food Network star found they wanted to whip up the chocolate version of her crème brûlée, which starts with the same aforementioned ingredients but swaps the Grand Marnier for a coffee liqueur like Kahlúa and also calls for some bittersweet chocolate and instant espresso (via Barefoot Contessa). However, they didn't have a kitchen blowtorch available to get that satisfyingly crunchy layer of sugar on top of the custard dish. The fan reached out to Garten on the "Ask Ina" section of her website for a solution, and Garten happily offered an ulterior method for foodies to use.
No blowtorch? No problem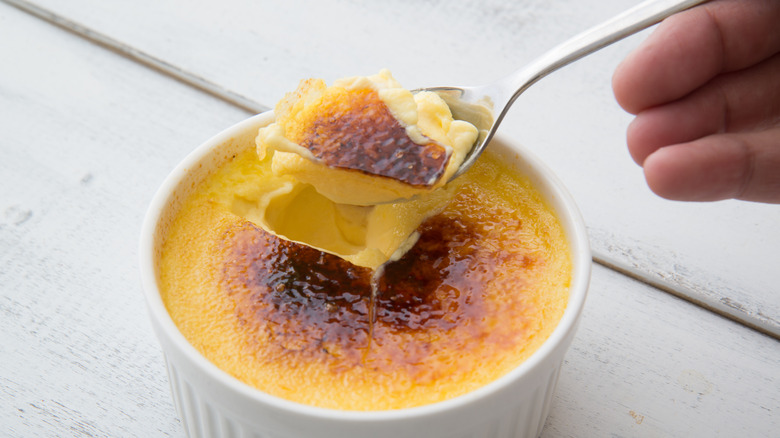 Shutterstock
Not everyone has a blowtorch lying around their kitchen, but that doesn't mean that the dream of whipping up some homemade crème brûlée is lost. The broiler is another way to get the caramelized sugar topping for the dessert, which is the tip that chef Ina Garten suggested to the fan that didn't have the flame-conjuring tool on hand (via Barefoot Contessa). "Just watch them carefully," the celeb chef warned, if using this method for the treat. "Depending on the broiler, you may have to move the crème brûlées around so the sugar carmelizes evenly," she explained. According to Kitchn, you want your broiler to be "super hot" if going this route when making the dessert — but make sure the custard is "very cold and fully set" before placing the ramekins under the heating element.
There are a few other strategies for melting that top layer of sugar as well. Pastry chef Raiza Costa shared a crème brûlée recipe with Food Network that employs a heated metal spoon to get the job done, while this TikTok hack suggests that you can simply melt the sugar in a saucepan on the stove. A candle or grill lighter will also work if you're desperate, though be warned: It'll take a while. Per Kitchn, it's best to only use this method when you "have a small surface area, a thin layer of sugar, and a pretty powerful lighter." And, of course, plenty of time.