Here's What We Know So Far About Top Chef Family Style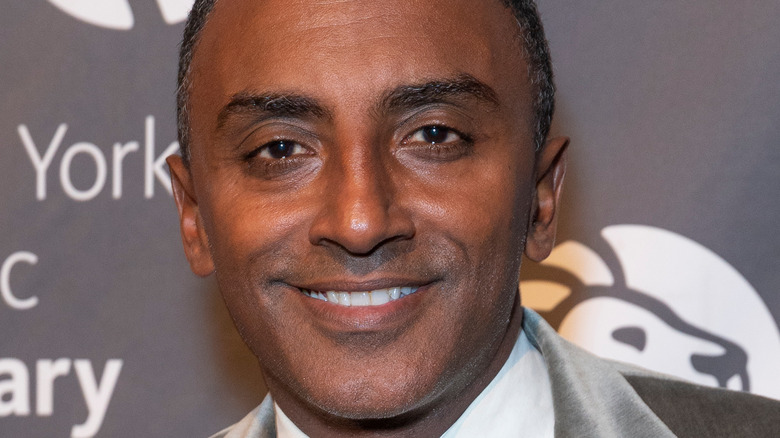 Shutterstock
What's better than a new season of "Top Chef"? That would be an addition to the stable called "Top Chef Family Style." The new Peacock series, hosted by Grammy Award-winning singer Meghan Trainor ("All About That Bass"), will spotlight promising young chefs who will each partner up with an adult relative to vie for a chance to be the last pair standing in the culinary competition, according to a press release sent to Mashed.
"In addition to being a phenomenally talented performer, Meghan is a vibrant and hilarious ray of light who is the perfect fit for NBC's brand," Susan Rovner, chairman of entertainment content at NBCUniversal Television & Streaming, told Variety.
Joining Trainor will be James Beard Award winner and host of the PBS show "No Passport Required," Marcus Samuelsson, who will act as Head Judge (via PBS). Samuelsson adds serious foodie cred to the show, as his restaurants remain some of the most sought-after seatings in the industry. Not to mention, Samuelsson is a staple of "Chopped" and was the winner of Season 2 of "Top Chef Masters," as Eater notes.
What fans can expect from "Top Chef Family Style"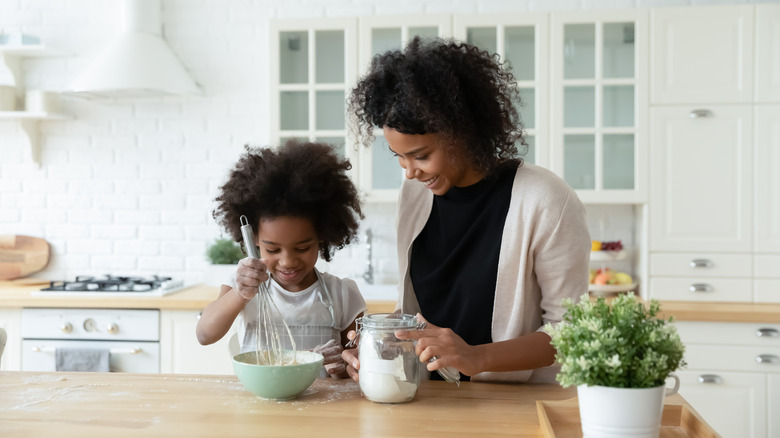 Shutterstock
Each week, "Top Chef Family Style" participants will team up in pairs, which the show refers to as Chef Duos. The Duos will compete in fan favorites like Quickfire and Elimination Challenges, and highlight the family dynamics familiar to any generation.
While some of the contestants may be pint-sized, that doesn't mean the competition will be easier, as "Top Chef" is known for having tough challenges and high expectations, per Bravo. The caliber of cooking on "Top Chef" can make for difficult decisions for judges, according to Tom Colicchio.
No word on how COVID affected filming "Top Chef Family Style," but considering the production company filmed the flagship "Top Chef" series during the pandemic, precautions were top of mind for both contestants and crew during the whole process. 
While we build up an appetite for the new series (the premiere date is undetermined at press time), we can rewatch previous seasons of "Top Chef," and wait for Padma Lakshmi's signature line: "Please pack your knives and go."