Aldi Fans Are Loving This Pre-Seasoned Tri-Tip Steak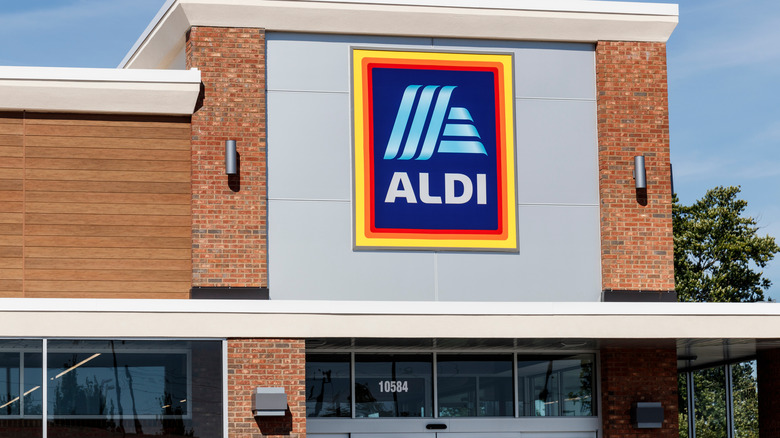 Shutterstock
The weather is warming up, and for many, that means bringing out their grills and enjoying all the fresh veggies and seasoned, smoky meats that just seem to taste better when they are grilled outdoors. And now, just in time for summer, Aldi has released the perfect item for grilling with their new Morton's beef sirloin tri-tip steaks. The meat is already pre-seasoned, so you'll get to spend less time indoors preparing it and more time relaxing and enjoying the outdoors. But while this tri-tip steak is ideal for a backyard barbecue or summer cookout, it is also just as delicious slow-roasted in the oven or even eaten as leftovers.
The popular Instagram account @theamazingaldi made a post recommending the meat to their followers, writing, "Morton's of Omaha is back at Aldi with their beef sirloin tri-tip! Guys, this tri-tip is pre seasoned with a classic steakhouse rub so you can toss it in the oven for a comforting slow-cooked supper or throw it on the grill and slice it up to share with friends. The directions for both are right on the back so there's no guesswork!"
Aldi fans are raving about these pre-seasoned tri-tip steaks
Their followers also agreed that these pre-seasoned steaks were both easy and delicious. These tri-tip steaks are the perfect choice for nights when you want to enjoy a tasty and satisfying meal without a lot of complicated prep work. "Just had this for dinner!!! It was good!!" one user commented on their post. While another agreed and simply said it "was delicious." Followers were also quick to mention their favorite ways of preparing the meat for optimal enjoyment. 
One user suggested, "I made this today and it is absolutely delicious! I put it in the crockpot!" Other users recommended putting it in an Instant Pot, roasting it in the oven, or of course, grilling it during a good old-fashioned cookout. It seems there is no wrong way to enjoy these seasoned steaks. So, if you've decided it's past time to pull out your grill, then these pre-seasoned tri-tip steaks are the perfect way to kick off the barbecue season. Don't hesitate to head to your local Aldi and pick up a package or two before your next party.