Trader Joe's Shoppers Are Psyched For Its Returning Lobster Gummies
No one can deny that Trader Joe's shoppers love the brand's lobster gummies. According to Bustle, these bright red, fruity lobsters easily compare to the grocery chain's Scandinavian Swimmers and they don't use gelatin, making them vegan-friendly. In the past, these seafood-shaped candies came in a variety of flavors, making them an instant classic (via Trader Joe's). So, if you have been hankering for this squishy snack, the time has arrived to make a trip down to your local Trader Joe's and grab a pack of these crowd-pleasing gummies that easily turn heads.
Instagrammer @traderjoesobsessed spotted the treats on shelves and swiped up a bag for their snacking pleasure. They posted a picture of the score, alongside the caption, "Happy Weekend!! Yay the Lobster Gummies are BACK!!! ($.99 for a small bag; 8.5/10) They taste like softer cherry flavored Scandinavian Swimmer! Tag your lobster. Don't they make you smile & if you are a FRIENDS fan, 'He's Her Lobster' -Phoebe. These would be perfect for the FRIENDS reunion coming up on May 27th." No one can deny that these fun candies can make anyone smile, and Trader Joe's fanatics agree.
A seafood-shaped gummy bonanza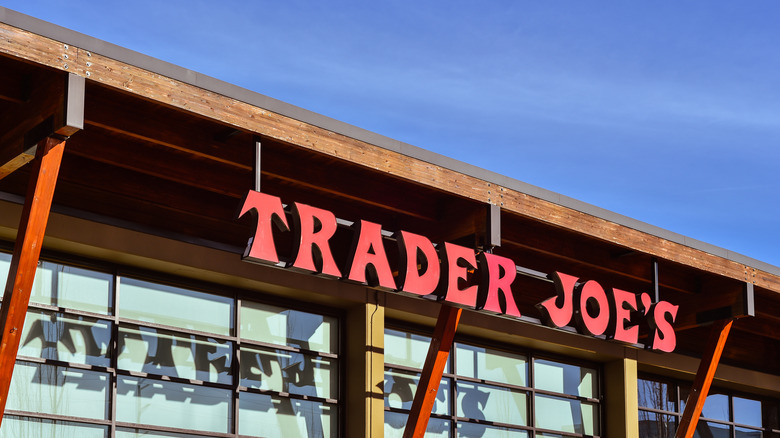 Shutterstock
The post has attracted a ton of attention, and scored 5,400 likes so far. Commenters can't get enough of the candies, and the post has attracted replies ranging from, "The Lobsters are my favorite in the mix I'll be picking up a few bags," all the way to, "YES!! The lobsters are the best of the bunch!" With any luck, the chain should keep the treats around for excited shoppers for some time and can help us keep celebrating spring right.
If you count yourself as a superfan of this special candy, you want to start planning your next grocery run now to guarantee you get your hands on a bag of these fun snacks. With shapes this cool and a flavor like no other, these gummies should fly off shelves. Don't miss out on this deal — if Trader Joe's pulls the candy, who knows when we"ll be able to celebrate the good times with a bag of fruity lobsters again.