Gordon Ramsay Just Announced A Brand New Cooking Show. Here's What We Know So Far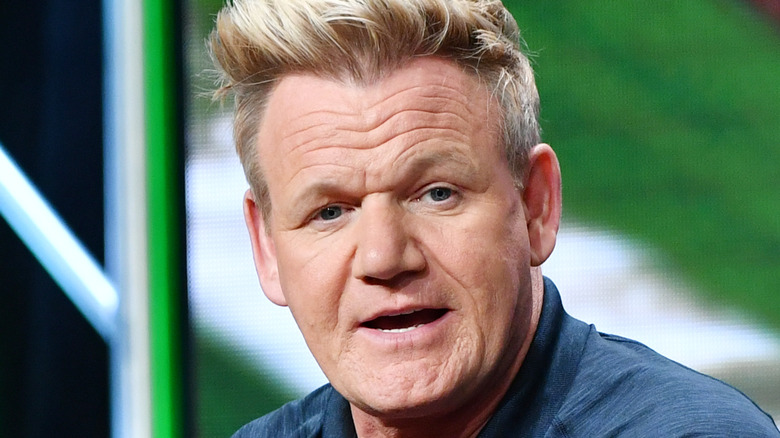 Amy Sussman/Getty Images
If you count yourself as a Gordon Ramsay fan, the celebrity chef has some good news for you. According to Ramsay's Twitter account, Fox has ordered a season of a new show, "Next Level Chef," for a run between 2021 and 2022. The show features Ramsay, Gino D'Acampo, and Nyesha Arrington mentoring line cooks, home chefs, social media stars, and food truck owners, who will all be competing against each other. According to Fox, the show takes place on a multi-tiered cooking area where each floor features different sets of ingredients and cooking tools.
The contestant base should feature a few notable social media personalities among other food industry professionals who vie to win the grand prize of $250,000. Ramsay, Arrington, and D'Acampo plan to split the contestants into teams, and help them work together as a complete unit, Fox notes. This show follows Ramsay's success on other television smashes, like "Hell's Kitchen," "MasterChef Junior," "MasterChef USA," and "Kitchen Nightmares." With a pedigree like this and a set of challenges like no other, this new series has the potential to blow all other cooking competitions out of the water.
The show will pit experienced chefs head-to-head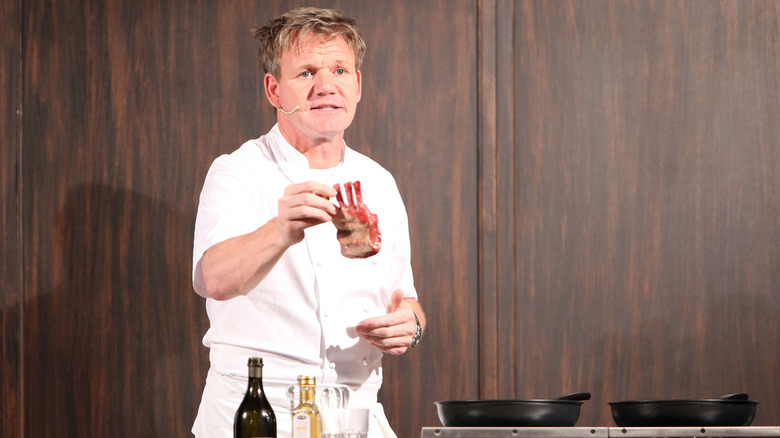 Franco Origlia/Getty Images
When it comes to a group of cooking mentors, you couldn't ask for a better trio than the three chefs hosting and leading this competition. According to Deadline, Nyesha Arrington has appeared on "Top Chef," and Gino D'Acampo has appeared alongside Ramsay on "Gordon, Gino & Fred: Road Trip." Ramsay developed the new show as part of his production group, Studio Ramsay. The group worked alongside Chief Creative Officer Lisa Edwards and creative director of development Fernando De Jesus, while Ramsay, Lisa Edwards, and Matt Cahoon fill the roles of executive producers.
The show's unique set of challenges guarantees to keep viewers on the edge of their seats, and Ramsay couldn't be more excited. "This is the next evolution in cooking competitions," Ramsay told Deadline. "It's big and it's bold, and I can't wait for people to see it." Only time can tell what challenges and tasks await the contestants and who you can expect to see compete. Keep your eyes peeled for more news about this show as time goes on and get pumped to check out this show that guarantees to wow audiences while pushing chefs to their limits.