Peroni Wants To Pay For One Fan's Trip To Italy. Here's How To Win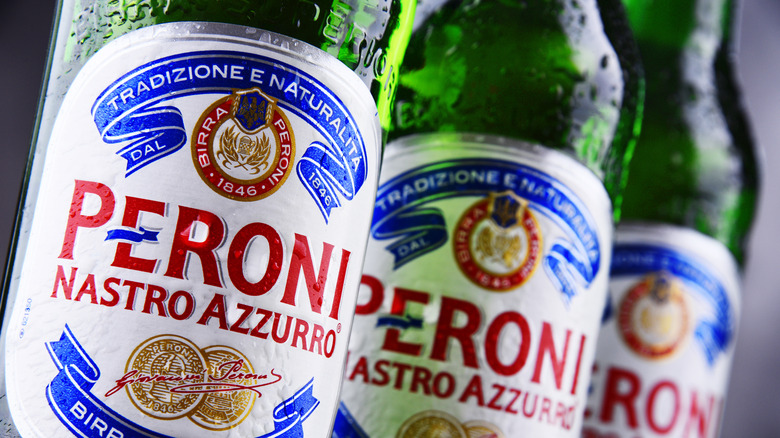 Shutterstock
A trip to Italy sounds amazing, especially after a year of lockdown. According to U.S. News and World Report, Italy is now welcoming COVID-tested flights arriving from America. Travel-hungry tourists can once again make their way over to Rome, Milan, Florence, and more to take in the sights and dishes of the beautiful country. No trip to Italy comes complete without sampling a few local beers, and luckily, Peroni has you covered. The beer, which was first released in 1846, popped up in a small village near Genova and quickly took on a life of its own (via Eataly). The popularity of the lager quickly spread through the region, and eventually grew into one of the biggest names in Italian beer.
Fast forward to the present day, and this storied company wants to celebrate the reopening of Italy by sending you on your dream vacation with $20,000. According to a statement sent to Mashed, Peroni wants to give one lucky tourist a complete package upgrade, totaling $20,000, for their next trip to Italy. By entering an online sweepstakes, this same winner could also get gift cards to purchase a luxury luggage set and an Italian designer wardrobe. While this deal sounds amazing, many of us don't have the chance to make a beeline straight to Europe just yet. Luckily, the beer brand has something in mind for those of us who want to stick closer to home.
A one-of-a-kind Italian adventure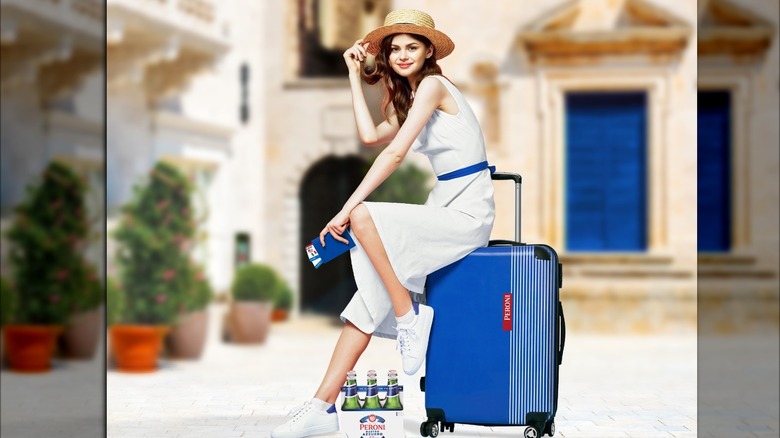 Peroni
Anyone who doesn't want to cross the Atlantic just yet can still find something to love in this sweepstakes. Up to 400 Peroni fans have the chance to win six-packs of the iconic beer — one six-pack for every day the Italian border was closed due to COVID-19. The sweepstakes starts today and runs until May 21, so you don't want to sleep on this chance. To enter, just go to the official Peroni site and make sure you have reached your 21st birthday in order to take advantage of this giveaway. Winners will receive a $10 prepaid Visa gift card.
With a deal this good, you can't help but get excited to start planning your next Italian dream vacation. With a bit of luck, you might walk away with the getaway of a lifetime, or at least your very own six-pack. Either way, make sure to enter soon, as you only have two days to win big and start daydreaming about beautiful days spent relaxing in Italy.