Taco Bell Fans Won't Want To Miss These NBA Playoffs Deals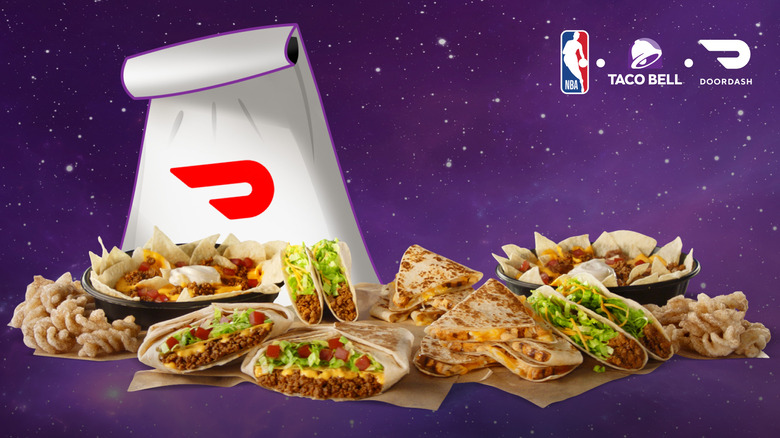 Taco Bell
As a listed sponsor of the NBA in 2021, according to Sports Khabari, it's no surprise that Taco Bell will take advantage of the fact that the league they sponsor will begin their playoffs this weekend.
According to a press release shared with Mashed, Taco Bell will begin to offer four special deals on May 20. These deals consist of bundling meals into a single menu option. The $12 Cravings Meal for 2 gives you two Crunchwrap Supremes, two Beef soft tacos, two bean burritos, and two chips of Nachos and cheese sauce. The $12 Veggie Cravings Meal for 2 presents the same, but as a vegetarian version, with two cheese quesadillas and two Spicy Potato Soft Tacos. The $20 Cravings Meal for 4 doubles the Beef Soft Tacos. (Taco Bell did not indicate that this had a vegetarian option.) The most expensive deal is the $25 MVP Meal for 4, which substitutes the nachos and cheeses for two Nacho BellGrandes and two Cinnamon Twists.
These meals are available for either delivery via DoorDash or pick up. Over the weekend, customers can get a further $3 off their DoorDash delivery order by using the promo code PLAYFOFFS**.
What's the deal with this deal?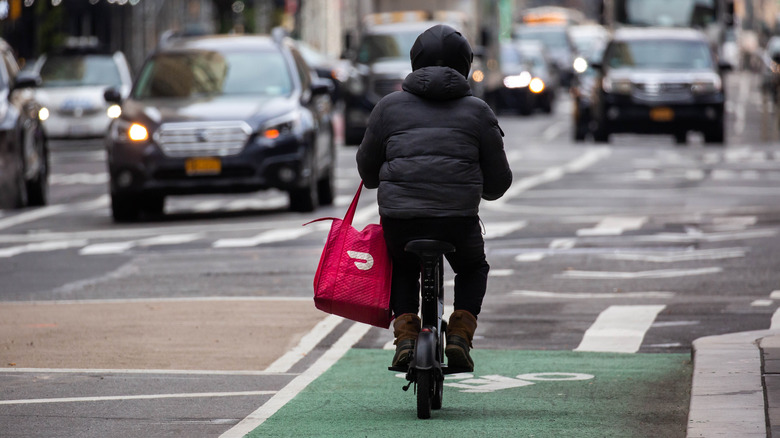 Bloomberg/Getty Images
As fanatics of fast food chains have learned before, value deals and the like do not always mean that you are saving any real money.
The Cravings Meals for 2, however, actually do save you money. Even if you opt to pay less by refusing DoorDash's presence, you would pay $18.72 for the meat option and $17.12 for the vegetarian option. So, you save $5-$6.
The better deals come with the more expensive meals, though. The $20 Cravings Meal for 4, the items of which individually would cost $31.28, doubling the amount saved by the cheaper options. Similarly, the $25 MVP meal is $10 less than the $35.70 that the order would otherwise come out to.
All that in mind, though, it might make more sense to order the $12 Cravings Meals twice, rather than shell out for the $20 Cravings Meal for 4 for the $25 MVP, as you would end up with more food items than if you ordered the slightly bulked meals. This is especially true if you are vegetarian.