This Aldi Dishwashing Glove Cleaning 'Hack' Is Turning Heads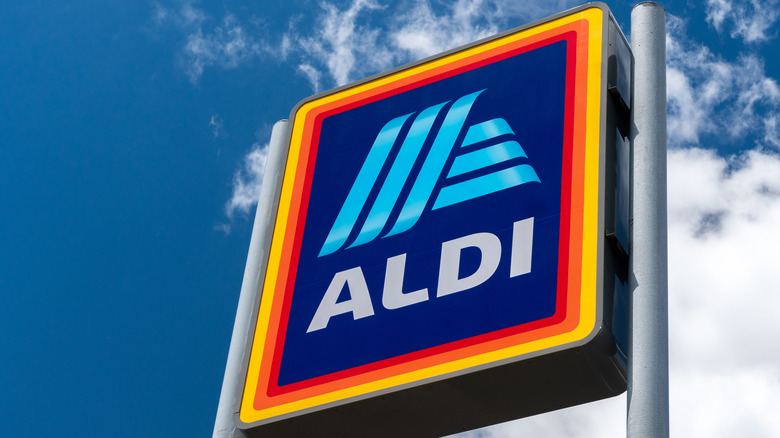 Shutterstock
Among the many useful household items Aldi sells is a set of their rubber dishwashing gloves, which come with bristled palms that are intended to help get your dishes extra clean. They were initially designed to help scrub pots and pans and remove stubborn grime and grease from hard-to-clean dishes, all while protecting your hands while you wash. However, while their dishwashing gloves may have been intended to get your dishes clean, one Reddit user came up with a genius alternative for the handy little tool. 
"The 'dishwashing gloves' from Aldi that work better than my Dyson animal vacuum cleaner for hard to clean edges and corners. This is from my carpeted stairs," the Reddit user wrote, showing an image of all the dust and pet hair that had been collected using the Aldi gloves. They claimed the gloves were the perfect shape and size to get into hard to reach places in the home, such as the edges of stairs or around furniture.
Aldi's dishwashing gloves are great at picking up pet hair
Other Reddit users were quick to express how impressed they were with the cleaning tool, and many couldn't wait to give it a try for themselves. "Very cool! Would be great for my car after my very fuzzy German Shepherds vet appointment," one user replied. Another wrote, "Wow that's insane. Almost bought these today when I walked past them in the store, but decided against it. Looks like I am going back there tomorrow."
Some Aldi fans chimed in with their own alternate uses for the handy dishwashing gloves. "Try the gloves on your actual pet. I used to have some deshedding gloves that looked very similar," a commenter suggested. "My lil fluff ball is leaving me covered in fur. I'm running to Aldi tomorrow so I can try this," another user replied. You definitely won't want to miss out on this incredibly versatile tool that can clean your house, car, dishes, and pets. In fact, it's so useful you might want to just go ahead and buy multiples — one for every room in the house.