The Biggest MasterChef Secret, According To Season 5 Runner-Up Elizabeth Cauvel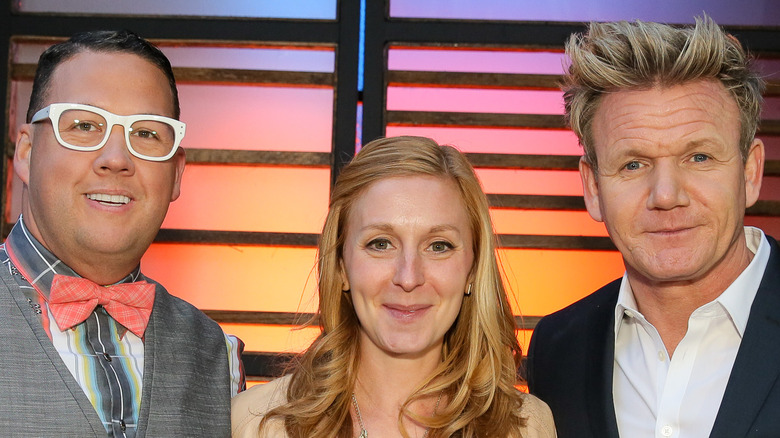 Chelsea Lauren/Getty Images
"Masterchef" first started in 2010, with an all-star cast of chefs that served as mentors, teachers, and often judges of the cooking prowess of home cooks looking to change their lives and break into the food business. As TV Series Finale notes, the initial cast included hosts Joe Bastianich, an acclaimed Italian chef and restaurateur and winemaker, Graham Elliot, an American chef who holds the title of the youngest four-star chef in the U.S., and Gordon Ramsay, who boasts titles like restaurateur, TV personality, and a bevy of other accolades. 
While there are some secrets that are easily solved, like the rules they have to follow (via Delish), as well as the audition and tasting processes, there is one glaring secret that seems a bit more baffling. The home cooks are given extreme cooking challenges and seem to almost always know what to do with, and how to prepare, each dish — even some desserts that would put restaurant chefs to shame. So the big question is ... how? Season 5 Runner-up Elizabeth Cauvel spilled the secret behind their prowess!
Teach me your secrets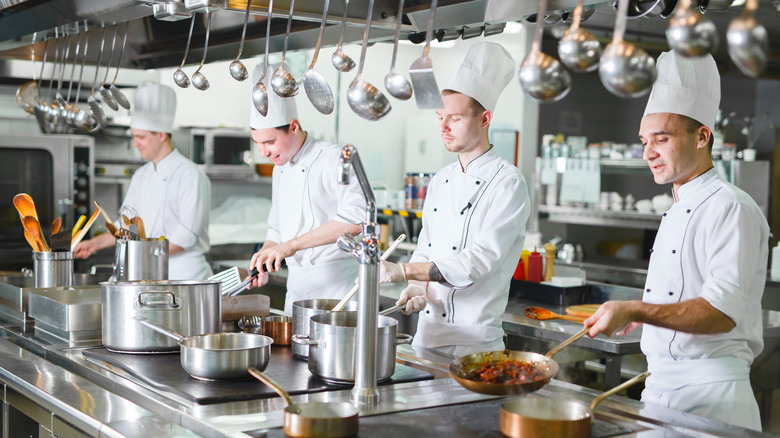 Shutterstock
According to Elizabeth Cauvel, the secret is simple: the judges are not just judges, but teachers too. On Medium, she spilled a little- known secret that honestly may have more "Masterchef" contenders lining up to audition. Several years after her contract expired, Cauvell felt comfortable sharing this fun fact for viewers who were curious. As she noted, dishes like "shrimp tempura or a croquembouche (even the most ambitious home cook would likely never attempt a multi-tiered cone of cream puffs encased in cobwebs of spun sugar)" are not something you'd find in a typical home cook's repertoire, no matter how well they self-teach. So the "Masterchef" team hosts classes every weekend to help chefs quickly hone their skills.
She noted that since the show lauded that these are some of the best home cooks in America, they are rooting for at least the majority to succeed at the dishes they prepare. To do so, they arm them as well as they possibly can without guiding every step of the way, understanding that those with the prowess and background skills should be able to execute to their notes. The best takeaway is, as Cauvell puts it, "MasterChef contestants aren't 'special.' We're just people who love to cook and were lucky enough to get the chance to learn more than we ever thought possible from some of the best professionals in the industry." Pretty inspiring to know!