Giada De Laurentiis' Steak Involtini Was Inspired By Classic Roman Cooking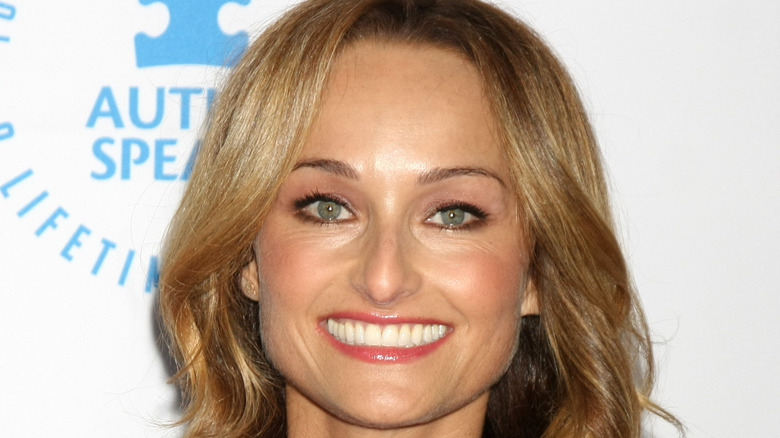 Shutterstock
In Italian, the word "involtini" means "various small bites of food consisting of some sort of outer layer wrapped around a filling", according to The Spruce Eats. This can include any kind of wrapping made of different meats or vegetables that are filled with more of the same, along with cheese, nuts, and other tasty, stuffable ingredients. Giada De Laurentiis likens them to the Americanized term "rollatini," which is essentially the less authentic word for what they are. 
Food52 actually features a version of its own, including flank steak that seems fairly straightforward, pulling inspiration for its recipe from a love of any food that has a surprise in the middle. But De Laurentiis credits her rendition of steak involtini to another source: the Ancient Romans. According to a tweet from the chef, the Romans' classic style of cooking and devotion to finding ways to make food that fit their budget into marvels for the mouth, inspired her to whip up something that does the same.
On a roll with De Laurentiis' involtini
Giada De Laurentiis' recipes are known for their Italian flair and homages to Italian culture. As Culinary Schools' website puts it, she really is admired for her ability to simplify complex Italian dishes for everyday cooking, often tweaking classics to allow home cooks to work with them in a manner for which they can handle. That's exactly what she did with her steak involtini.
Ever the Italian rockstar, De Laurentiis wanted to find a way to utilize "scraps" in her steak involtini recipe, finding ways "to elevate a less expensive cut and serve it in a way that's still delicious." The recipe involves your choice of steak cut, from London broil to top sirloin steak, as well as a variety of staple pantry items, and even utilizes jarred tomato sauce, proving she is no stranger to a little shortcut every now and then.
So next time you have some steak in the fridge and need a fun dish, try this semi-Roman-approved, De Laurentiis twist — or should we say roll!