Here's How Much Kroger Employees Really Make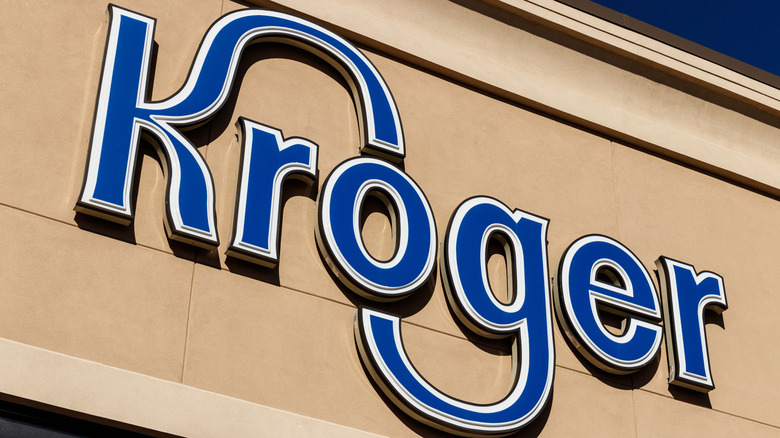 Shutterstock
As a major grocery chain, Kroger prides itself on offering a dynamic environment to its employees that allows them to grow as professionals. The company claims to go beyond offering jobs and wants to help its team members establish their careers during their time at Kroger. The company states, "We offer competitive Total Rewards, industry-leading education benefits, opportunities for growth and development, and so much more."
How do employees feel about working at Kroger? They're not too pleased, according to online reviews. The company has a 3.4 rating (out of 5) on Indeed. A disgruntled ex-baker at the company wrote, "Unrealistic expectations for little pay and they just pile on more work. Laughable raises and benefits but with record profits. Management doesn't care they just want you to go faster." For another ex-employee, Kroger seems like a good option for those who need a part-time gig while studying (via Glassdoor.) However, even they felt that the pay scale was low. They did appreciate the fact their supervisor was helpful and accommodating.
The current situation isn't great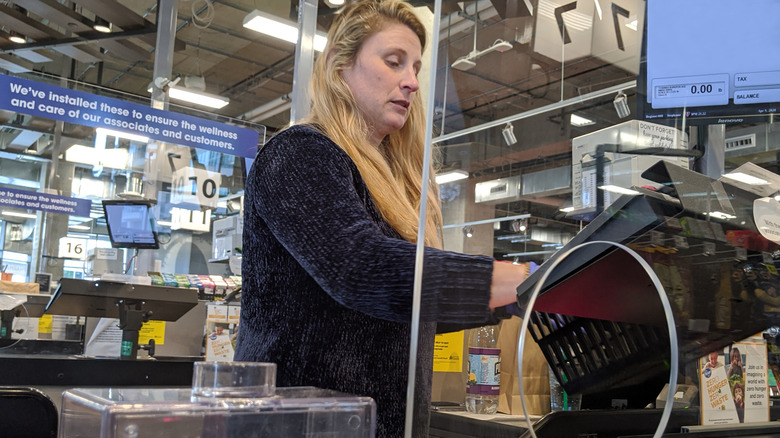 Shutterstock
According to Indeed, employees at Kroger are less than satisfied with their salaries. The pay scale isn't too confidence-inspiring. Cashiers make $9.17 an hour, while deli associates get $10.20. Grocery associates are paid $10.65 and produce clerks make $10.30. Meanwhile, bakery clerks are at $10.29 and retail sales associates get $11.13 every hour. Courtesy associates are at $8.69 hourly while customer service managers get $15.29. Also, attendants are at $9.56. 
The situation is not too different on Glassdoor. As per estimates, cashiers get $10 an hour at the most. Deli clerks make the same amount of money. Meat cutters are highly compensated, relatively speaking, at $14, an hour and bakers are paid $13. Grocery managers get $20 per hour. A produce clerk at the store explained their situation two years ago on Reddit and wrote, " [I make] $14 an hour, produce clerk. But this is after eight years in produce, and three and a half years as a courtesy clerk before that... by the time I finally got promoted, I was only making about 50 cents more than new hires at the most."