How Rich Is The Miller's Ale House CEO And What's The Average Pay Of Its Employees?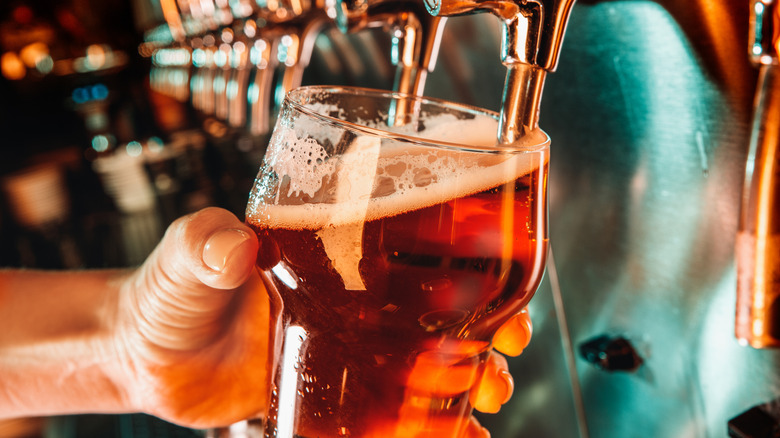 Shutterstock
Despite a strange boast on its website that its beer is 98% water (for how long has watered-down beer been considered a good thing?), Miller's Ale House is a staple in many U.S. locations.
Founded in 1988 in the best-named place in America (Jupiter, Florida) — and now with 98 stores located across 10 states, according to Miller's Ale House — the company uses an incredibly varied menu, featuring burgers, salads, and seafood to draw customers in. This strategy means that the restaurant chain is estimated to have a yearly turnover of $450 million (via Moody's).
This indicates that Miller's Ale House CEO, John T. Bettin, receives some hefty paydays. According to LinkedIn, Bettin has worked as an executive at the company since 2017, but before that was employed as CEO of Tavistock Restaurants, The Palm Restaurant, and Buca di Beppo, suggesting that he has acquired some serious wealth. Chief executives are renowned for gaining enormous piles of cash, with the average U.S. CEO salary estimated at $21.3 million (via BBC).
Miller's Ale House employs many people on low wages, but provides a raft of benefits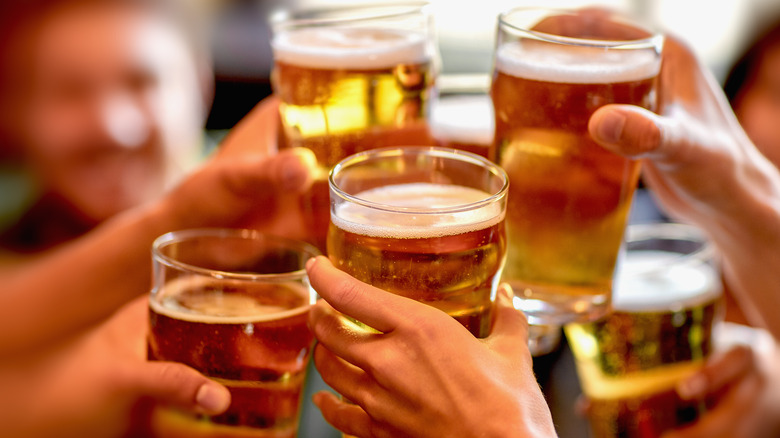 Shutterstock
Even though the restaurant chain enjoys high revenues, Miller's Ale House employees outside the executive leadership don't necessarily share the same financial joys. Research by Zippia details the average yearly wage of Miller's Ale House workers as being $23,819.
Information from Indeed presents evidence that cooks at the restaurant take home a wage of approximately $14.67 an hour, while bartenders earn $14.10. Similar results have been documented by Glassdoor, which has concluded that servers earn $11 an hour, whereas hostesses achieve $9. On the other hand, employees with greater managerial responsibilities earn higher wages. Restaurant managers are noted as being paid $59,503 annually, while general managers earn $62,725 (via Indeed).
Pay packets are not the only rewards that Miller's Ale House employees receive, however. According to Payscale, workers can take advantage of benefits including insurances for health, life, and disability cover, showing that the company is prepared to take care of the people who work for it.