The Heartwarming Reason Jaden Smith Is Opening His Own Restaurant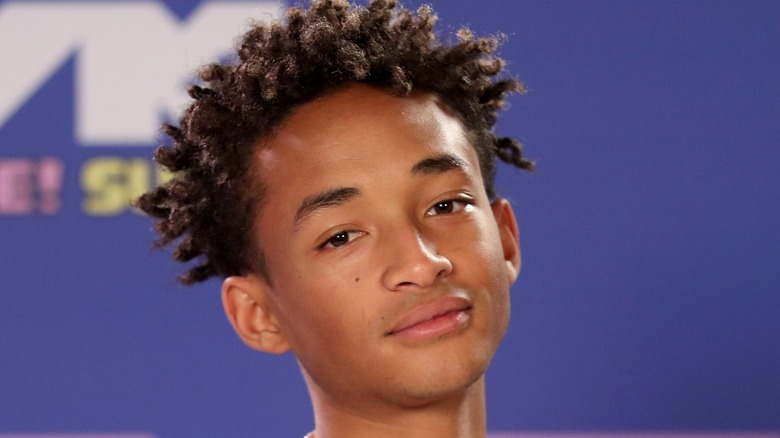 Rich Fury/mtv Vmas 2020/Getty Images
Jaden Smith announced he's opening up a new restaurant, and it's for the best reason. Called I Love You, it will offer "healthy, vegan food for free" to those that are homeless, particularly serving those in the Skid Row neighborhood of Los Angeles. The idea takes off from his previous philanthropic-minded food truck of the same name that he originally launched two years ago on his 21st birthday but was sidelined during the pandemic, Variety reports. The new restaurant also comes after the young talent famously invested in The Water Box program to provide drinking water for residents of Flint, Michigan as the city remains embattled with access to a clean supply, per WCPO.
While people in need will be able to enjoy free food from I Love You, such as vegetable and grain bowls, Variety reports that the restaurant will also serve customers that aren't homeless — but those patrons will pay to help offset the cost of the free meals. As Smith explained, "If you're not homeless, not only do you have to pay, but you have to pay for more than the food's worth, so that you can pay for the person behind you."
Food insecurity in America is a growing issue
Smith's latest initiative will go far in helping serve people that face food insecurity in America — and the exposure will ideally put more focus on the growing issue. As Healthypeople.gov defines it, food insecurity is the interruption of food consumption or eating habits due to of lack of income or access to food-based resources — and COVID made the issue even more widespread. The nonprofit Feeding America projects that 42 million people (including 13 million children) will experience food insecurity in 2021, illuminating the need for programs like that which Smith is launching.
The actor-musician said in a 2020 interview with Complex that he is aware that the celebrity status of his parents, Will Smith and Jada Pinkett-Smith, gave him a position of incredible privilege — and he appreciates the chance to use it to make a difference: "I care about the world, and I care about the people in the world. I just want to give back because it's the right thing to do. I also have ideas on how to do it," he said, adding, "At any moment, we can create a new version of the world. I have a belief that the next thing that changes everything for everyone can be around the corner."