This Is How Much Save-A-Lot Employees Really Make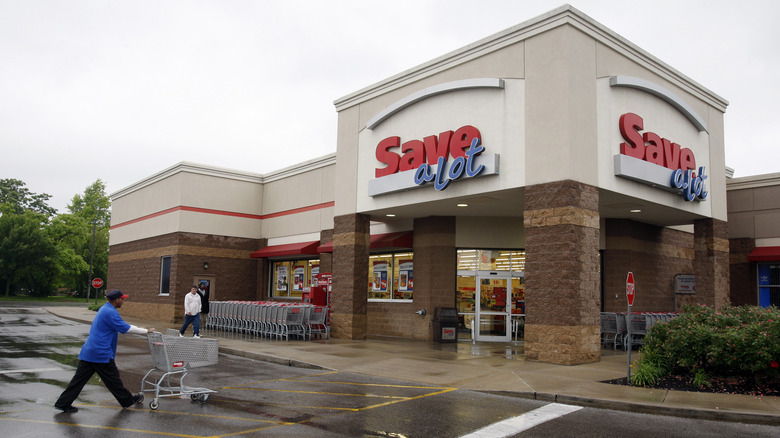 Bloomberg/Getty Images
A grocery chain like Save-A-Lot is particularly proud of the fact that it's able to offer its customers everyday essentials at extremely affordable rates. The brand's website states, "We'll worry about keeping costs low so you can worry about the best ways to use your money. We are proud to save customers money on their groceries every day of the week." The store has exclusive brands as well as mainstream options available at its outlets.
The company also has plenty of career options for those interested in being a part of Save-A-Lot. There are both full-time and part-time options available, something that helps working professionals as well as students looking for extra money and some retail experience. The company claims to offer a supportive environment that is devoid of hierarchical structures. In terms of benefits, while they vary, team members can get insurance options, tuition support, paid time off, flexible work schedules, relocation support, and more (via Save-A-Lot). 
Salaries at the company are varied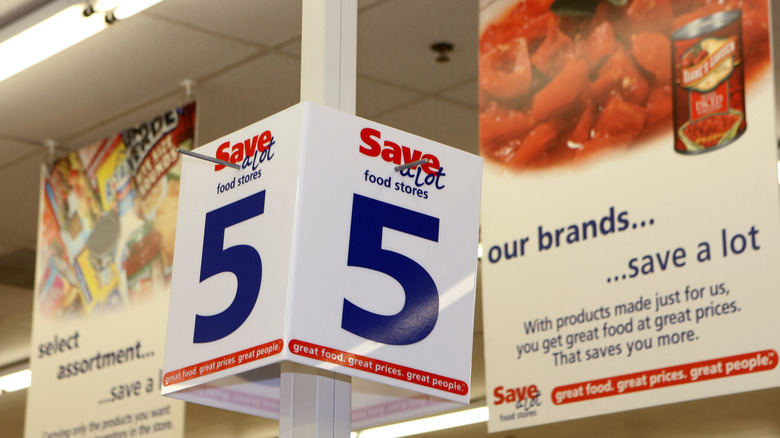 Bloomberg/Getty Images
According to Indeed, only 38% of those working at Save-A-Lot think they're being paid fairly. For some employees, however, working at Save-A-Lot has been a positive experience. An ex-store manager wrote on Indeed, "Good benefits, 401k with match, paid time off ... for full time employees. Overall, good pay for the work. But, the company has transitioned toward a new approach and philosophy." Some former employees noted that it's hard to maintain a work-life balance at the company. However, a current employee said there's room to grow as long as you're willing to put in the work. 
Salaries at the company are varied. According to numbers posted on Glassdoor, cashiers at Save-A-Lot make $9 an hour. Meanwhile, shift leaders can expect to be paid around $12 hourly. Assistant managers get $21 an hour. The numbers are lower on Indeed, where it's estimated that some cashiers may even get around $8.30 hourly. Shift leaders get $10.82 an hour, assistant managers are at $13.45, and meat cutters earn $14.37 an hour.