Aldi Shoppers Are Loving This Frozen Marinated Shrimp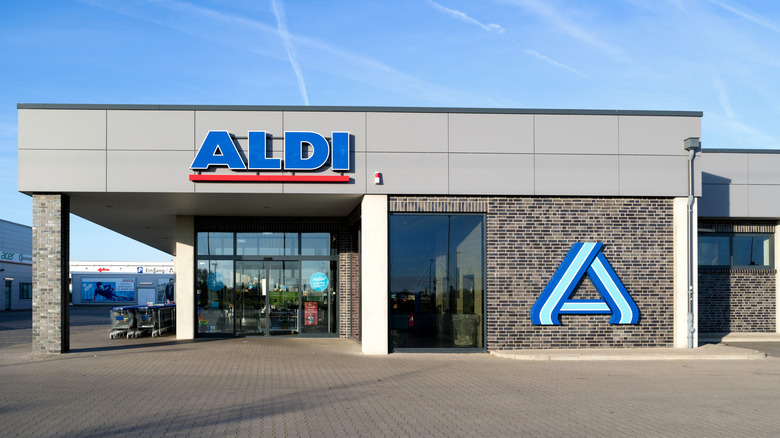 Shutterstock
Aldi is a great place to stock up on fruits, veggies, and staples for the week, but we all know that sometimes, there are days when you really just don't feel like cooking. Luckily, Aldi has your back there too, with their selection of frozen foods that are as delicious as they are easy to prepare. They have recently added Jumbo Marinated Shrimp to their freezer section in three savory flavors: tandoori, adobo, and garlic and herb. 
These easy-to-make marinated shrimps are turning heads online, as Aldi shoppers have taken to social media to sing the praises of this tasty item. They may be a great option for a quick and easy meal on a busy night, but they have all the delicious flavor of a fancier meal. The popular Instagram account @aldi.mademedoit alerted their followers to the find, posting: "I don't even like shrimp and somehow @aldiusa convinced me to buy the adobo one to try...The flavors all sounded so good!! Which one do you have your eye on?!"
Aldi shoppers posted rave reviews of this jumbo marinated shrimp online
Based on the responses, you can't go wrong with any one of these flavored shrimp dishes. Commenting on @aldi.mademedoit's post, follower @rockingerroccan raved: "Ohhh those all look and sound delicious." Instagram user @kelsomariee replied: "These are one of my favorite aldi finds! I LOVE the tandoori ones. I got 4 bags this time around. The adobo were also super good but pretty spicy. My dad called them 'the shrimp that made his nose run.'" Follower @mrippeon wrote: "Adobo is amazing!" while another user warned: "The adobo is SPICY!"
Others were quick to chime in with praise for the garlic and herb flavor as well. Follower @twilightcourt posted: "We had the garlic & herb – was pretty good. Nice for when you need a quick meal," while @meshellwynne agreed: "The garlic ones are 🔥!" 
It seems no matter what your flavor preference is, this marinated shrimp is sure not to disappoint. It is an Aldi Find, which means it will only be on store shelves for a limited time. So you won't want to wait to head to your local Aldi and see for yourself if these marinated shrimp live up to the hype.