The Reason Aldi Is Being Sued For Its Salmon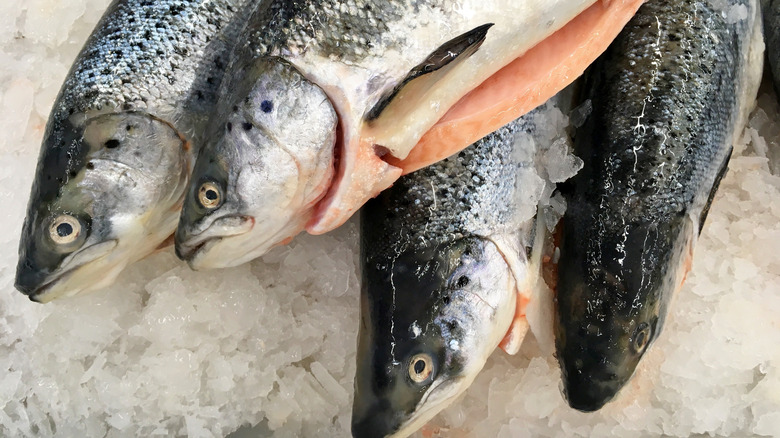 Shutterstock
Aldi has courted controversy over the many years of servicing its customers. The Guardian reported that tests concluded that the chain intentionally sold horse meat marketed as burgers back in 2013, and sold shipments of bananas that smugglers used to hide cocaine in 2015 (via The Journal). The international grocer now faces another hurdle, thanks to claims its sustainable salmon might hold a dark secret. 
According to CSRWire, Toxin Free USA has launched a lawsuit against Aldi over the brand's claim that their salmon comes from a sustainable source. This public-interest non-profit group took offense with Aldi's marketing slogan: "Simple. Sustainable. Seafood." due to the fact that Aldi reportedly sources its Salmon from Chile, a country out of line with international environmental fishing standards and that uses toxic chemicals while raising live fish.
Tested samples of Aldi salmon has revealed signs of ethoxyquin, a toxic chemical associated as a preservation agent used in fish food, per CSRWire. This significant toxin just marks the tip of the iceberg when it comes to the alleged environmental degradation at play.
A history of poor fishing practices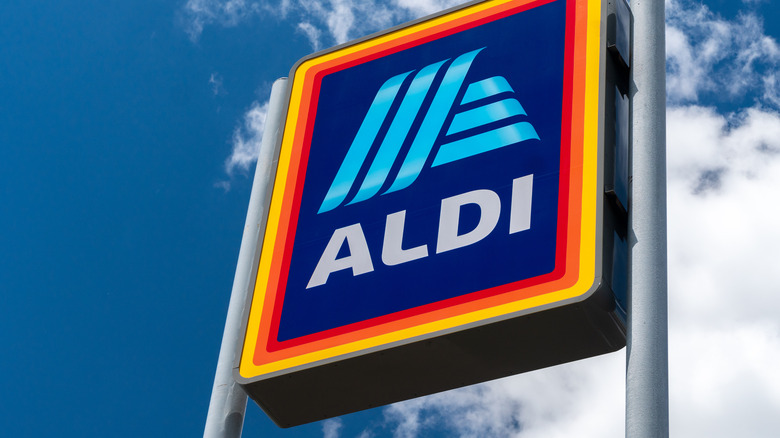 Shutterstock
Salmon sourced from Chile have to deal with more than just toxic chemicals permeating their meat. According to CSRWire, the country uses "net pen" aquaculture, an agricultural practice that uses nets to create artificial, cramped pathways for salmon to live in. On paper, the method works, but when you factor in thousands of salmon cramped in this living system, the fish face disease, stress from overcrowding, parasites, and more.
This system doesn't stop the spread of waste between fish, can attract outside predators that get caught in the nets and die as a result, can allow their own contained fish to escape, and has been considered a high-risk practice by fisheries (via Sea Choice). Due to the poor living conditions, farmers reportedly have to pump in chemicals and antibiotics to keep the fish alive, resulting in chemicals like ethoxyquin entering the bloodstreams of the fish (via CSRWire).
The European Union has banned this farming method due to its dangers and cruelty, and the fact that Aldi has labeled its fish as "sustainable," despite engaging in this fishing practice, has brought on the lawsuit. If the non-profit wins the case, Aldi must stop claiming it only sells sustainable fish. This news comes as a devastating blow to the company, who seek to overhaul their sustainability goals by 2030 (via Meat and Poultry). Only time can tell what happens next, but Aldi may have to do some damage control to keep this news from affecting the new, environmentally-conscious image that they want to convey to their shopping base.