Sheetz Was The First US Convenience Store To Offer This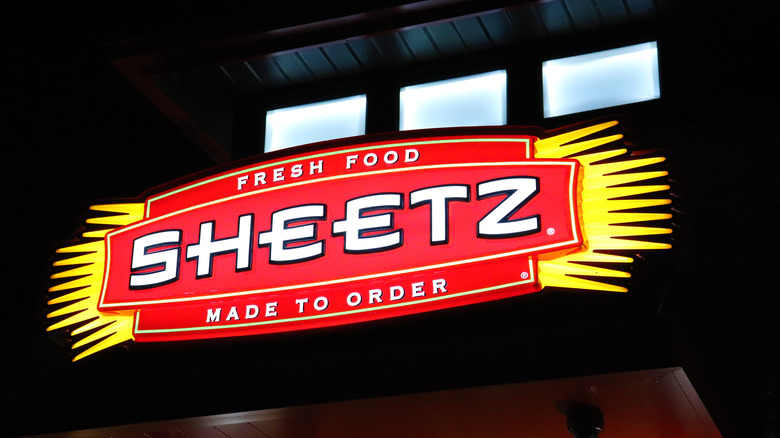 Shutterstock
For a convenience store, Sheetz is pretty versatile. According to Mental Floss, Sheetz is especially a godsend for those who are on a road trip through states like Pennsylvania, Ohio, or Maryland and need to pick up something on the way. Or perhaps you're starving and want to eat something that'll keep you full for a few hours. Either way, the brand does a good job at providing a little bit of everything under one roof.
The brand is owned by a family that tries to keep Sheetz as innovative as possible. For example, Mental Floss notes they introduced touchscreen computers early on at Sheetz outlets across the U.S. in the 1990s to promote its made-to-order food items, making them one of the first companies to do so. Pretty cool, huh?
Sheetz has definitely not been afraid to lead by example and appeal to its customers through new initiatives. For instance, the company was the first brand of its kind to work with plant-based meat company Beyond Meat in 2019 (via Sheetz). 
The brand collaborated with Beyond Meat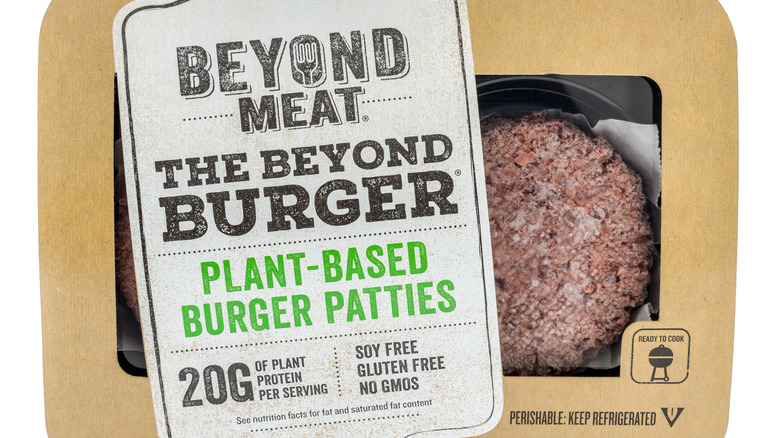 Shutterstock
As pointed out by Thrillist, it can be super difficult for vegetarians to find delicious food items at convenience stores. A collaboration like the one that took place between Sheetz and Beyond Meat was definitely welcome. The convenience store started offering Beyond Meat vegetarian burgers in December 2019.
The product was available across all Sheetz outlets for $7. Dan Coffin, lead chef at Sheetz, said in a statement, "As demand for healthier, diverse protein options increases, we are excited to add the Beyond Meat Burger to our menu in our continual mission to be the ultimate one-stop-shop." He added that Sheez was proud to be associated with Beyond Meat.
Customers are able to order customizable burgers at Sheetz. They can choose from several types of bread, cheeses, and sauces. Sadly, this collaboration was short-lived. When a customer lamented on Twitter that she was no longer able to find the Beyond Burger at Sheetz, she got a response from the brand's official account. It read, "It got phased out due to lack of demand. But thanks for the feedback!"