How Much Do Sam's Club Employees Really Make?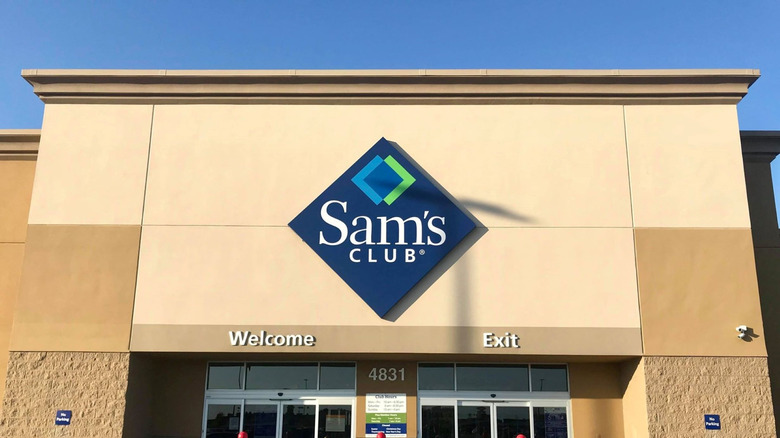 Shutterstock
Sam's Club is an American chain of wholesale stores that sells everything from car tires to fresh produce. The members-only outlets offer customers reduced prices on many items. A membership costs around $45 annually, according to Business Insider, and allows customers to shop both in-person and online. The store, like other big-box wholesalers, usually offers items in bulk. 
Sam's Club owner is Walmart and is named after Walmart founder Sam Walton, according to the company site. The first Sam's Club opened in 1983 in Midwest City, Oklahoma with a mission to provide products and services to small businesses at prices lower than retail.
In addition to items worthy of stocking up on, members of the wholesaler have access to some interesting perks. Sam's Club members that are business owners can purchase insurance, procure payroll and legal services, and can get their taxes done. Accounting services are available for both individuals and small businesses, too. But when it comes to the employees of Sam's Club, do they get similar perks? And what does their pay look like?
What Sam's Club pays its employees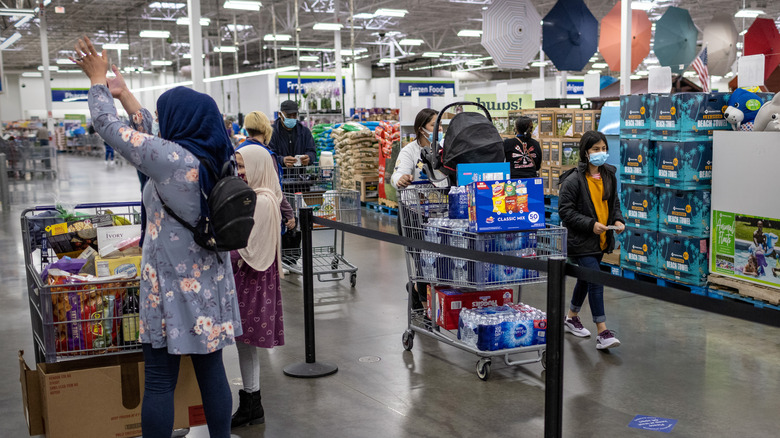 John Moore/Getty Images
If you're considering a career at Sam's Club, there are many opportunities. According to its site, there are more than 600 locations throughout the United States and Puerto Rico, giving interested candidates opportunities in a multitude of locations. There are many different opportunities, as well. The company often promotes from within, stating that each year it offers roughly 20,000 of its workers better pay and new titles or responsibilities, according to its career site. 
Job positions range from customer service associates to merchandise stockers to optometrists at its optical shops. With such a large range of positions, the pay range varies, as well. Career site, Indeed, lists the average salary for a cashier at $12.05 an hour. Tire technicians can expect to make about $15.22 per hour, and cake decorators average around $16.02 per hour. 
A career at Sam's Club can be lucrative, with a membership representative making over $39,000 a year (via Indeed). A total compensation package includes benefits, and Sam's Club employees receive a 401K, medical, vision, and dental insurance, and paid time off, according to Glassdoor.