Everything You Need To Know About Fresh, Fried & Crispy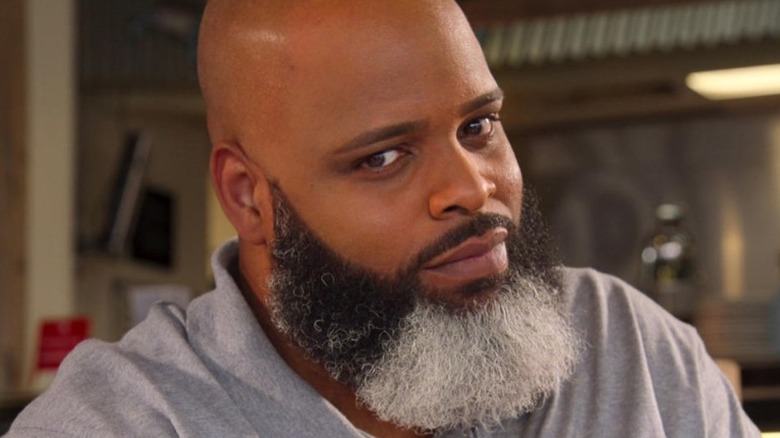 Press Release
If you consider yourself a lover of everything fried and want to figure out the best locations across the U.S. to hit up on your next food pilgrimage, Netflix's new series "Fresh, Fried & Crispy" has your name on it. According to People, Daym Drops takes center stage on the program that pits this viral YouTuber against some of the best fried food in the country. Drops, who entered the limelight back in 2009 thanks to a viral food review posted on YouTube, has built his image as a connoisseur of all things fried and has spent over a decade reviewing food while opening his very own restaurant, Mofongo, in Windsor, Connecticut. 
You couldn't ask for a better host than Drops. In the official trailer posted on YouTube, Drops travels the United States, hitting up restaurants in locales as diverse as Birmingham, Baltimore, and San Diego, all in the quest to find the best crispy, fried items in each city. Expect to see massive amounts of burgers, crab cakes, fried chicken, and more in every episode, guaranteed to leave your mouth watering.
A show that pushes the boundary of fried food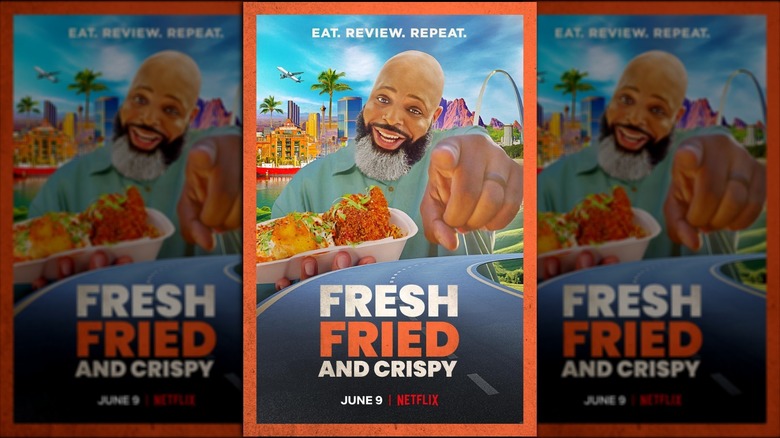 Press Release
If you love some close-up action on your food shows, you couldn't ask for a better program. In a clip sent to Mashed, we saw Drops indulge in a fried bologna and egg sandwich with an enhanced audio track that feels perfect for fans of ASMR. According to a press statement sent along with the clip, hungry viewers can expect the show to drop on June 9, with the season consisting of eight 24-minute long episodes.
If you have waited long and hard for the next big food show, you need to check out "Fresh, Fried & Crispy" when it premiers on Netflix. With any luck, Drops might have visited your own city and dished out his opinion on which eatery serves up the best fried, crunchy meals. If not, keep your fingers crossed that Netflix renews the series for a second season and brings Drops to a neighborhood near you. Either way, make sure to tune in June 9 for some serious fried grub.