Burger King Germany Is Trying Out Its First-Ever Totally Meat-Free Location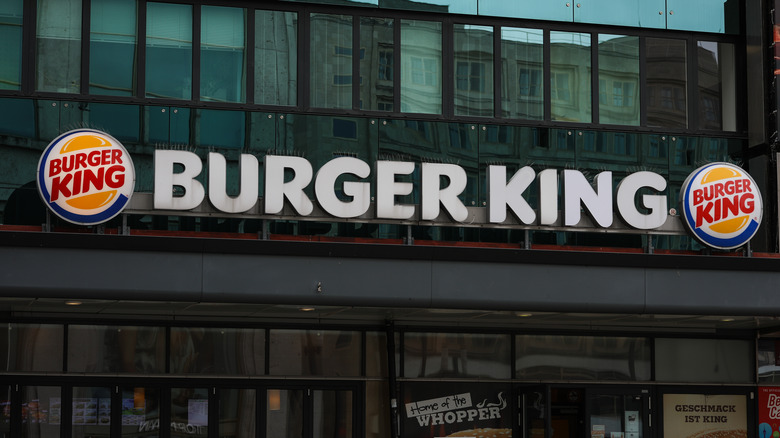 Jeremy Moeller/Getty Images
Burger King made waves when it started embracing the new trends in sustainable eating. According to Veg News, the burger chain found that Americans loved the Impossible Burger so much that the brand expanded the menu item to Canada this past March. In the big picture, Burger King's take on the Impossible Burger entering the Great White North came later than expected. By 2020, Burger King had expanded the product to all of the U.S., Europe, Trinidad and Tobago, and more. On the heels of this sustainable burger hitting more markets comes even more big news from Burger King that plant-based eaters need to take note of.
According to Food & Wine, Burger King plans to open its first meat-free location in Berlin, Germany. The location will open as a pop-up, with operation dates stretching between June 7 to June 11. This limited-time restaurant caters to vegetarians, vegans, and anyone who took offense at Burger King's vegetarian products getting cooked on the same grill as meat. The flagship pop-up even opens with a signature plant-based sandwich — the Long Chicken Patty. This long sandwich, dubbed the Vegan Royale in the U.K., comes with iceberg lettuce and vegan mayonnaise, while getting grilled in a special area where it doesn't touch meat (via Vegan Food and Living).
A big plant-based step for Burger King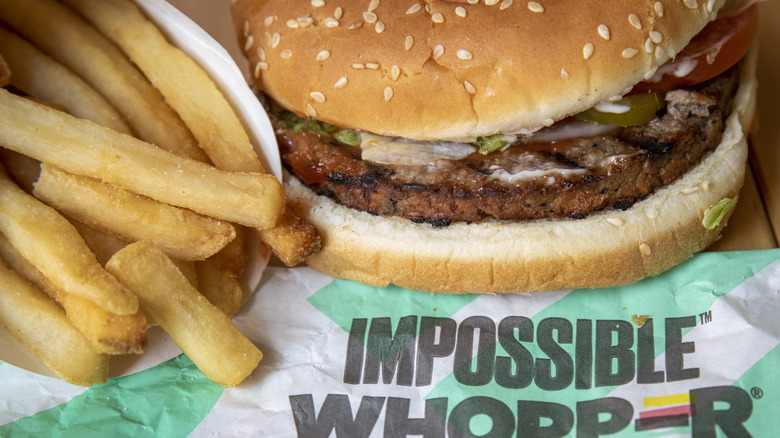 Drew Angerer/Getty Images
If you count yourself as a fan of Burger King's plant based options, the future looks bright. According to Food & Wine, the restaurant plans to replace half of their menu with plant-based offerings by 2031, while the chain has embraced vegan items in the U.K. by offering the Vegan Royale. These sustainable offerings join the chain's other current plant-based items, such as their apple pie, fries, oatmeal, and more (via Women's Health).
With a bit of luck, this temporary German Burger King should strike a deep cord with hungry diners and could spark enough interest to bring these specialty vegan items stateside. In the meantime, keep enjoying the Impossible Burger on Burger King menus nationwide and look for sweeping menu changes over the next few years. With an emphasis on sustainable eating, Burger King plans to move into the next stage of their operations and serve up meals that can do some real good.