Robert Irvine's Method For Perfectly Poached Eggs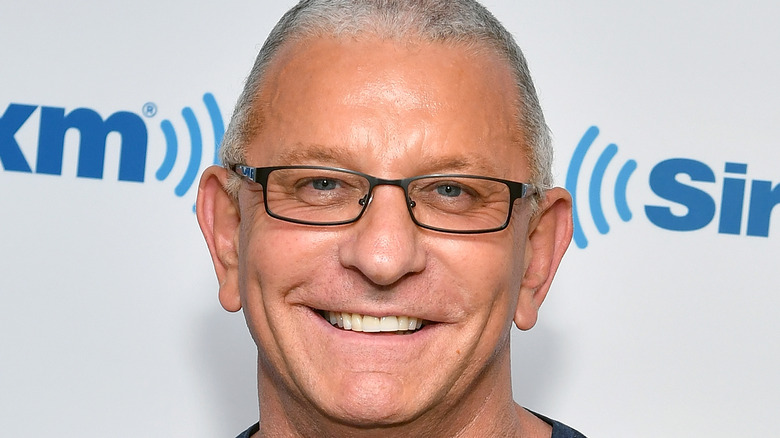 Slaven Vlasic/Getty Images
Poached eggs are one of those things that can stump even the most experienced of cooks. These beautiful food specimens are ones that require patience and a gentle hand. And, there are so many different ways to poach an egg that all seem to be equally as effective. Kitchn explains how to do so on a stovetop with a slightly simmering saucepan filled 2/3 the way up with water. There is also Foodess' suggestion of creating this dish in the microwave with a bit of vinegar and hot water.
But there is one key component to poached eggs that can mess it all up for everyone that's not dependent on your method — making sure that yolk stays inside and, well, yolky. Luckily, Robert Irvine, Food Network star and host of "Restaurant: Impossible," has seemingly cracked the code on how to make the perfect poached egg. A fan recently reached out via Twitter noting that he had a hard time getting the egg drop right. Well, Irvine came to the rescue with an awesome piece of advice. "Put it [into] a small container first and lower gently into the simmering pot," he tweeted back to the fan. Talk about a genius idea!
Irvine has even more helpful egg techniques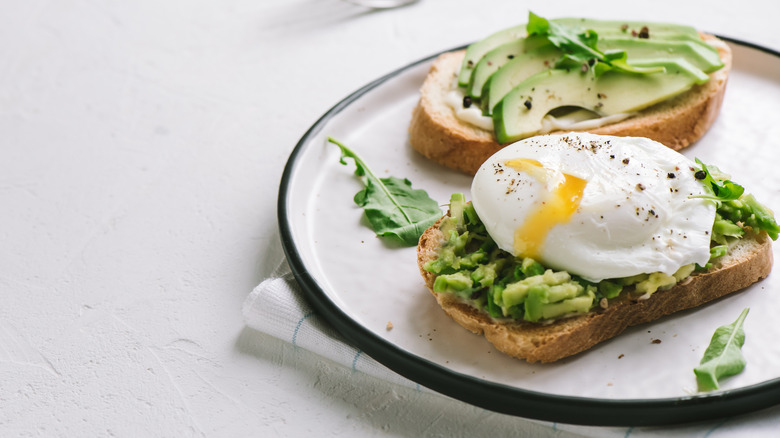 Shutterstock
This isn't the first time Robert Irvine has offered advice on how to cook eggs, either. He has also shown budding and advanced cooks alike how to fry an egg like a pro on Food Network. He starts with grapeseed oil in a pan over medium heat and then cracks his room-temperature eggs into his pan. "Eggs cannot be cold," he explains in the video.
He then spoons the grapeseed oil on top of the fried egg to cook it instead of flipping it over, which is a technique you may want to copy. He suggests finishing it off with a pinch of salt and a bit of pepper before serving. The result? A perfectly fried egg with a yolk that is all the right kinds of runny.
It looks like we owe Irvine a huge thank you for upping our brunch game. Poached eggs and fried eggs that can both sit beautifully on top of our avocado toast? We're not worthy.