Aldi Fans Swear By These Vegan Chinese Take-Out-Inspired Bowls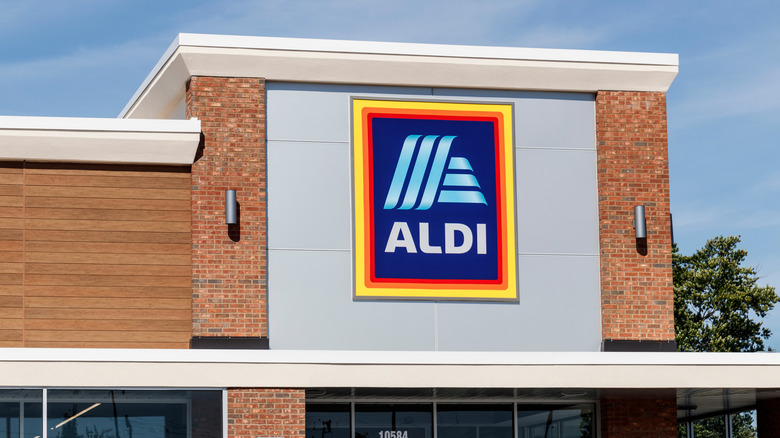 Shutterstock
What's better than sitting down to enjoy a warm bowl of tasty, satisfying Chinese food? Not much, except maybe enjoying a bowl that is delicious, completely vegan, and can be ready to eat in under five minutes. Luckily, Aldi has made this a reality with the release of their new Earth Growth meat free bowls in three tasty flavors. The hearty beef and broccoli bowl is flavored with soy sauce, spices, and a savory sauce, and the spicy General Tso's chicken bowl is made with red and green bell peppers, dry chili, and carrots on a bed of white rice. 
The orange chicken delivers the perfect blend of sweet and tangy orange chicken, served on white rice and flavored with soy sauce, ginger, carrots, and broccoli. Each bowl contains just 440 calories or under, zero grams of trans fat, and at least 15 grams of protein, according to Aldi. They are also completely vegan and free from artificial color, making them a great plant-based alternative for expensive take-out dishes.
These vegan bowls received rave reviews online
The popular Instagram account @theamazingaldi made a posting asking their followers: "Meat-free bowls in orange chicken, broccoli beef and general tso's. Have you tried these yet? I'd love to know what you thought!" Judging by the responses, these bowls were a hit, and followers had something good to say about every flavor. One follower raved, "Yes, had the beef yesterday and the orange chicken today. Both were quite tasty and filling!" While another user agreed writing, "The orange chicken was great-sweet and savory!" And the bowls are not just popular with vegetarians. A follower also replied, "I eat meat and I still love these!"
These bowls can be prepared in just two to three minutes, making them the perfect item to stock up on for when you don't feel like cooking and just want to enjoy something simple, easy, and tasty. They are selling for a steal at just $3.99 per bowl, according to Aldi. So, regardless of if you are a strict vegan or enjoy meat every once in a while — you won't want to miss your chance to stock up on these delicious meat-free bowls.