The Truth About Pappadeaux Seafood Kitchen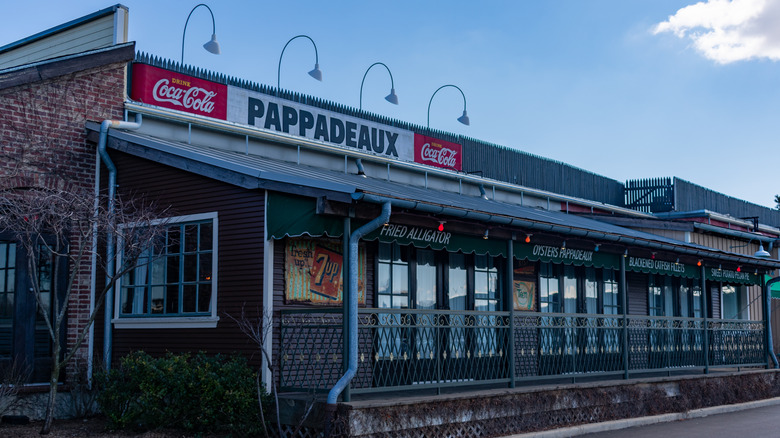 Shutterstock
If you're a fan of delicious seafood dishes like lobster or crab cakes, you've probably dined at Pappadeaux Seafood Kitchen already. According to the brand's site, it is one of the biggest family-owned restaurant chains of its kind in the country. The business also says they pride themselves on providing customers with "quality food and superior service that's reflected in every aspect of the guest experience."
The chain claims to be dedicated to its original mission of striving for excellence while aiming for better performance. It's true that there's a rich legacy attached to the brand, with its journey beginning back in 1976 when the Pappas brothers made the decision to start an eatery. They were inspired by their grandfather, H.D., an immigrant from Greece that opened several eateries during his lifetime (via University of Houston). While his sons didn't follow his path and worked in slightly different fields, his grandsons were highly motivated to re-enter the restaurant industry as a family.
Pappadeaux Seafood Kitchen is truly family-owned
Pappadeaux Seafood Kitchen prides itself on being a family business through and through. The brand insists that their family members are a part of the company in more ways than one. They state, "We also own and drive the trucks that deliver the freshest meats and seafood to our restaurants every day. We employ the electricians who keep the lights on and the kitchens humming. We even make our own chairs for the dining room floor!"
The seafood restaurant is also apart of a larger name, the Pappas restaurants. There are over 90 outlets in seven different states, where they're well-known for their seafood items, as well as Louisiana-style dishes. They are also popular for experimenting often with their menu and paying attention to seasonal favorites and food trends. Chefs at the restaurant often test new food items, working with their guests to find out what's a huge hit and what can be improved.