The Upscale Food Ayesha Curry Actually Can't Stand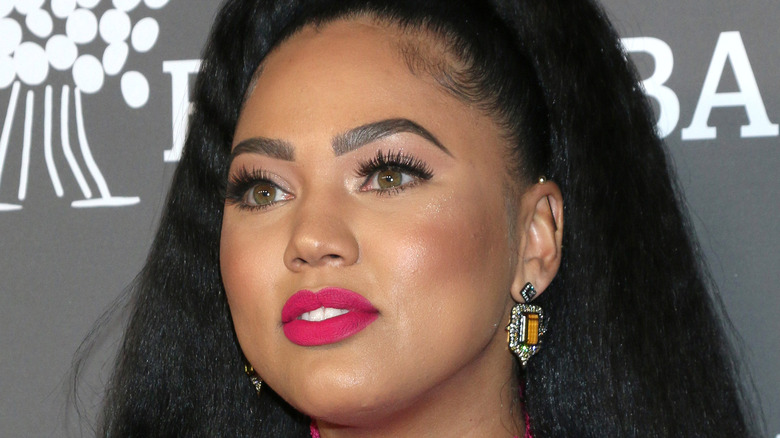 Shutterstock
Cookbook author and food television personality, Ayesha Curry, is a woman of many talents. She's an entrepreneur, a mom, and even has her own Food Network show, "Ayesha's Home Kitchen." Curry explained that food is a crucial part of her life and something that she's constantly excited about. "Food is my passion," she told Shape. "It's my love language: It's how I make people happy. It's what I think about every second."
Curry feels lucky that she's been able to focus on food full-time and pursue it as her career. She makes it a point to cook whenever she can, fitting in easy recipes into her schedule and using handy appliances like a rice cooker to prepare nutritious meals. "I'm big on sheet-pan dinners where you can just take things, throw them on a sheet pan, and pop 'em in the oven," she explained to Refinery29. As for her own preferences, Curry is a big fan of dishes such as avocados on toast, grilled fish, bacon, ginger shrimp, and more. However, there's one fancy food item that she simply can't handle.
Ayesha Curry doesn't like foie gras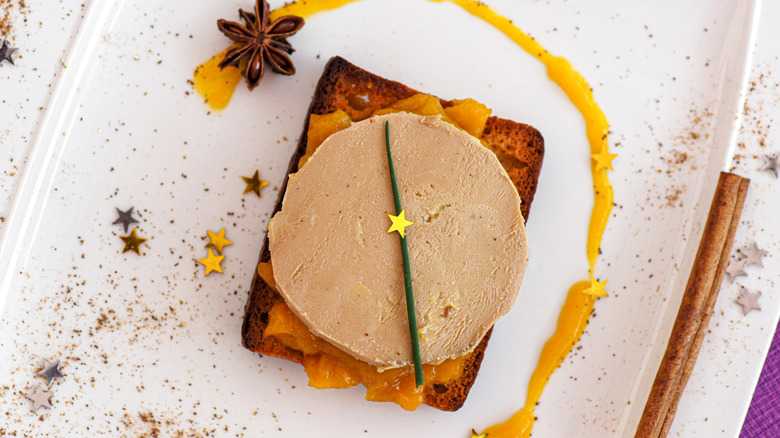 Shutterstock
Curry said she doesn't enjoy the savory meal because of its consistency. "One food I've tried and I haven't grown at all to like — foie gras, I don't like it," she confessed to Insider. "I just don't. I've tried it several different ways and I think it's a texture thing for me." Foie gras is a fancy and controversial food item that's usually prepared using duck or geese liver, which typically has a meaty and buttery flavor. In terms of health benefits, foie gras gets brownie points for being full of essential vitamins and minerals. However, it seems that people either love or hate the expensive dish. 
A Redditor liked the dish so much that they wrote, "[It tastes] like super intense buttery heaven. It is like having duck liver but the flavor is incredibly unctuous and mind-blowingly flavorful." Meanwhile, as per Food & Wine, Curry doesn't mind other fancy food items such as a plate of sushi on a night out. She's also fond of eating tapas at Spanish eateries, and when she feels like treating herself, she turns to steak. She explained, "A good cut of steak is always a go-to splurge."