Here's How Ted Allen Really Feels About Antoni From The Queer Eye Reboot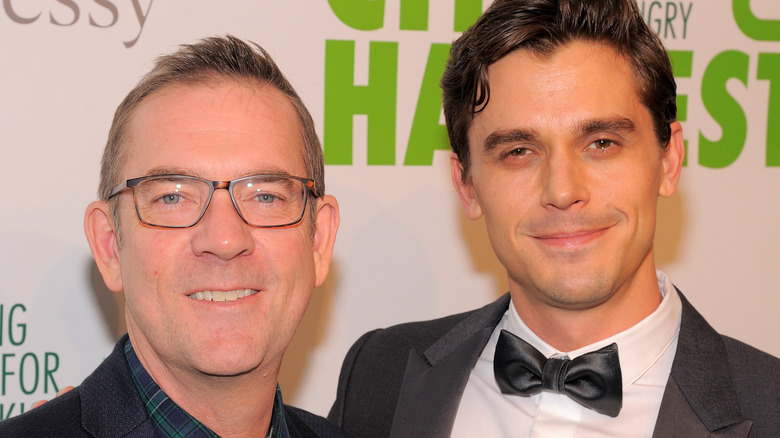 Shutterstock
Spring 2021 has been an exciting time for "Queer Eye" fans. One of the original "fab five" members, Ted Allen, announced that he and his co-stars from the original "Queer Eye for the Straight Guy" will be reuniting for E!'s show, "Reunion Road Trip." Plus, Netflix's second-generation fab five has posted all over Instagram that they've started filming their sixth season in Texas, according to ET Online.
With the original and new casts both busy making "Queer Eye" magic, it may make fans wonder whether there's any tension between the two quintets. In particular, how might Ted Allen, the original food expert from the show, feel about Antoni Porowski stepping into the culinary spotlight on the show's reboot? Allen went on to build a steady, impressive career in the world of food television, anchored most prominently by his hosting role on the Food Network's show "Chopped." Porowski has a strong fan base and many love his brand of kitchen smarts, but he's also been criticized for making what some see as overly simplistic dishes on "Queer Eye."
"Like, he's preparing food a child would make when they're old enough not to need a sitter," comedian Bowen Yang quipped to Vulture. Sites like Junkee have penned entire investigations on whether Porowski can actually cook. So, what does someone of Ted Allen's level of accomplishment really think about Antoni Porowski's sky-rocketing to fame as the food and wine guru on "Queer Eye"?
Ted Allen defends Antoni Porowski's cooking ability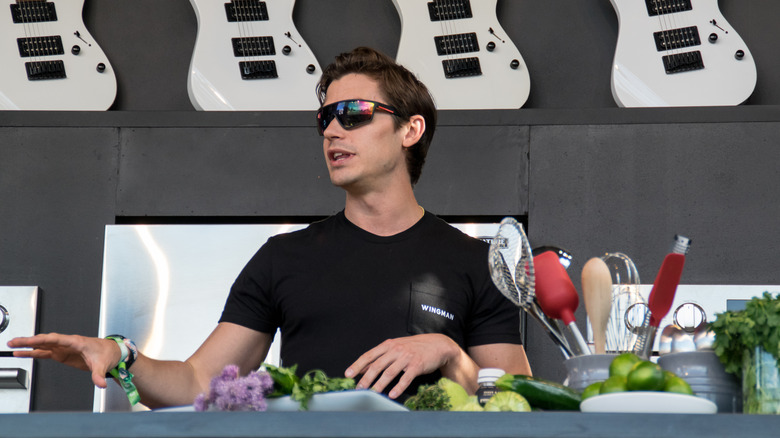 Shutterstock
"I know better than the haters do on whether the boy can cook," Allen said of Porowski in a recent Vanity Fair interview. "I've witnessed his passion ... Bottom line, when you are dealing with people who don't know anything about cooking, you don't begin by showing them how to roast a goose or make a croquembouche."
As it turns out, Allen and Porowski are good friends. In fact, Allen is actually the reason Porowski nabbed his coveted fab five spot. According to Refinery29, the two met at a book signing and realized they lived in the same Brooklyn neighborhood. They became buds; Allen even hired Porowski as his personal chef. When Porowski heard Netflix was casting a "Queer Eye" reboot in 2016, he expressed his interest in the show to Allen and Allen made introductions that led to Porowski's star turn on the show. 
As Allen can personally vouch for Porowski's talent in the kitchen, it's doubtful he would have recommended his friend and former personal chef for "Queer Eye" if he didn't have the utmost confidence in Porowski. As Allen points out, viewers and critics may poke fun at Porowski's basic dishes on "Queer Eye," but he's teaching total kitchen newbies, so why would he start with complicated recipes?
Allen and Porowski's friendship is going strong, too. Allen told Vanity Fair he recently had Porowski and his reboot co-stars Jonathan Van Ness and Tan France over for dinner. Now that, we imagine, was one delicious meal.