Guy Fieri's Advice For Planning Your Grocery Trip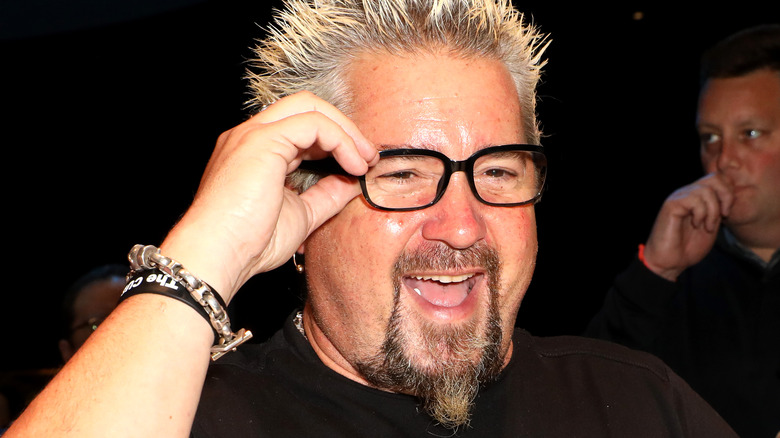 Roger Kisby/Getty Images
As an experienced chef and food TV personality, Guy Fieri really values his outings to the grocery store. In fact, he attaches so much importance to grocery shopping that his show "Guy's Grocery Games" specifically focuses on getting a bunch of talented chefs to overcome several challenges at a grocery store. They also need to figure out a way to cook delicious food in a race against time.
Guy Fieri loves the concept. "You go to the store and you're shopping sometimes on a budget. Sometimes you're shopping on a timeline. Sometimes you're shopping with your kids. So what we're doing is ...putting that into a culinary arena and I've got to tell you it's crazy," he told E!Online. As far as shopping for himself goes, Fieri has a process that he likes to stick to. Safe to say, his shopping trip is meticulously planned. It's pretty useful and worth following if you find yourself struggling to get everything done when you're out on a grocery run.
Fieri's shopping method is interesting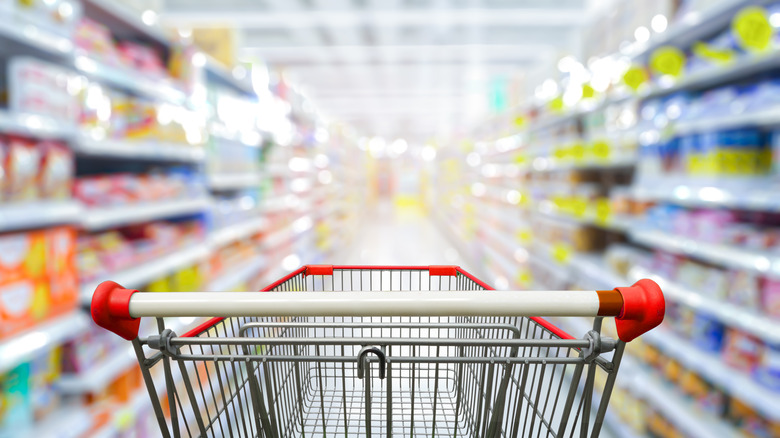 Shutterstock
Guy Fieri thinks that it's worth spending time at the grocery store scouting for fresh produce. The chef explained to Food Network that he begins his shopping trips by looking for a variety of vegetables. "I try to make my meals vegetable-centric as opposed to protein-centric... I'm excited about what my veggie options are, and then I'll put the protein to them," Fieri tells Food Network.
He acknowledges that many folks focus on other food items, but he reckons that vegetables are usually at the front of grocery stores and convenient to get through in the beginning of a grocery run. The "Diners, Drive-Ins, and Dives" host also said he prefers being physically present at a store and can't embrace online shopping as much. Fieri has a simple explanation for this: he needs to look at the food products first and inspect them closely before adding them to his cart. Relatable much?