Aldi Shoppers Are Loving These Frozen Enchiladas
When it comes to selecting the best supermarket frozen enchilada, the options available seem limitless. Kashi, Amy's Kitchen, Safeway, and many more brands have thrown their hats into the frozen enchilada ring and have whipped up some seriously competitive products. While each of these Tex-Mex favorites vie for your attention, Aldi hopes to win it all with their latest offering that should leave all competitors trembling. 
A Reddit user posted a photo of their latest find — a pack of frozen enchiladas from Aldi that feature monterey jack and cotija cheese, black beans, poblano and red peppers, stuffed into tortillas and topped with a red enchilada sauce. Fans seriously love the find, and have chimed in with comments ranging from "I'm jealous! I keep looking for these but never see them," all the way to "I thought these were good too, but I wasn't a fan of the green ones. Not enough flavor. The red ones have the perfect amount of gooey cheese and flavor."
A win for enchilada fans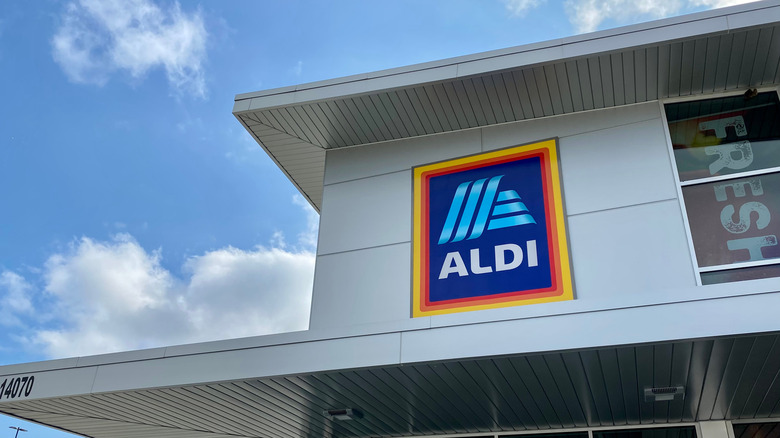 Shutterstock
Make sure to grab these enchiladas if you can find them. The Aldi website doesn't have them listed, and Instacart doesn't list a price, indicating that you might not find this mouthwatering product everywhere you go. If you do end up finding one of these products at your local Aldi, make your move while you can. Who knows how long the grocery chain plans to keep these items stocked and you wouldn't want to go another day without trying the bold flavors wrapped up in each of these enchiladas.
Make sure to start planning your next grocery run soon, in order to scope out the frozen food section of Aldi and hopefully pick up some of these frozen enchiladas that have turned heads. Each pack promises loads of flavors and can win over anyone looking to add some extra spice into their life or even include some more Tex-Mex flavors into their weekly eating plan.