The Meal WNBA Player Breanna Stewart Loves To Share With Teammates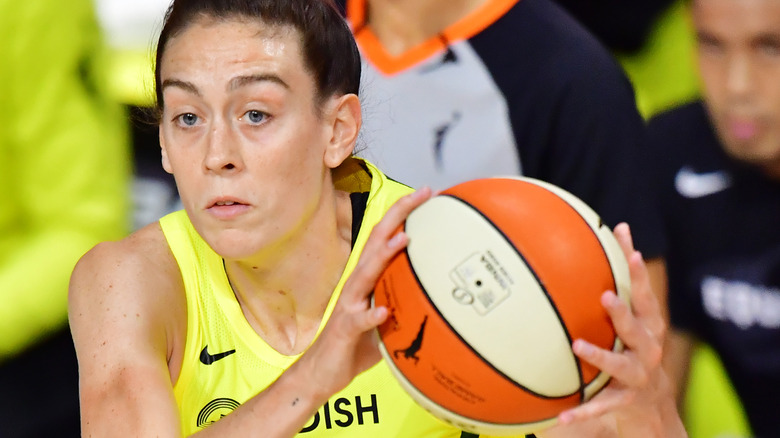 Julio Aguilar/Getty Images
Star athletes like Breanna Stewart, definitely know a thing or two about cultivating healthy eating habits. The basketball pro knows that to continue to stay at the top of her game, she needs to load up on vegetables and grains. Stewart told USA Today that before competing in the Rio Olympics, she would make sure to get plenty of sleep and make sure to eat a proper meal. "I had a pre-game meal of penne with meat sauce, brown rice, mashed sweet potatoes, and of course, asparagus," the Olympian told the outlet. "I could eat asparagus pretty much every day and not get tired of it."
Stewart continues to remains partial to certain food items. One of her most preferred dishes is something that her mom loves cooking for her and her teammates on nights when everyone gets together for a nice home-cooked meal. The starchy meal is full of savory tomato sauce, protein, and just the right amount of spice.
Breanna Stewart loves rigatoni noodles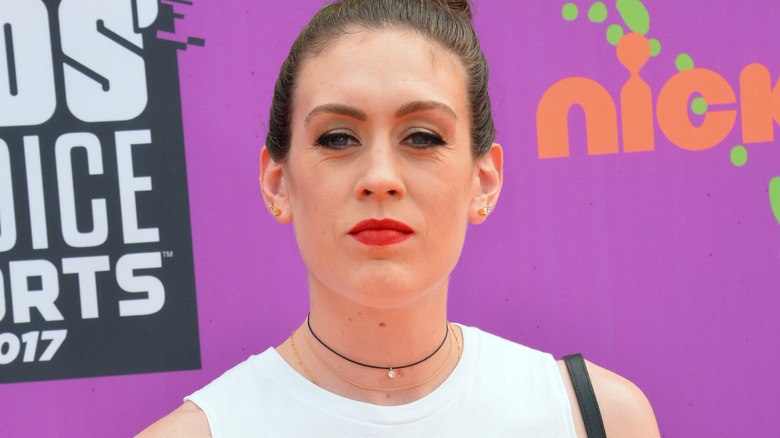 Shutterstock
Stewart told Sports Illustrated that she and her teammates are really fond of rigatoni noodles made with plenty of chicken and pasta sauce. The dish is a dinner staple at the Stewart household on special nights when someone comes over for a meal. "My mom makes these chicken riggies that are off the chart," the athlete said. "She usually makes it when I have a team over or my family gets together because it's a bigger dish."
She added that her mom prefers spicy add-ons such as red pepper flakes. Stewart likes the dish so much that she even made it for her friends at UConn. "I don't want to say it was good as my mom's, but they all approved," she confessed. In case you're thinking about making chicken rigatoni noodles at home, remember to use plenty of sauce for rich flavor and don't be afraid of making extra portions — rigatoni pasta leftovers go very well with grilled chicken and fish.