The Truth About Emeril Lagasse's Wife Alden Lovelace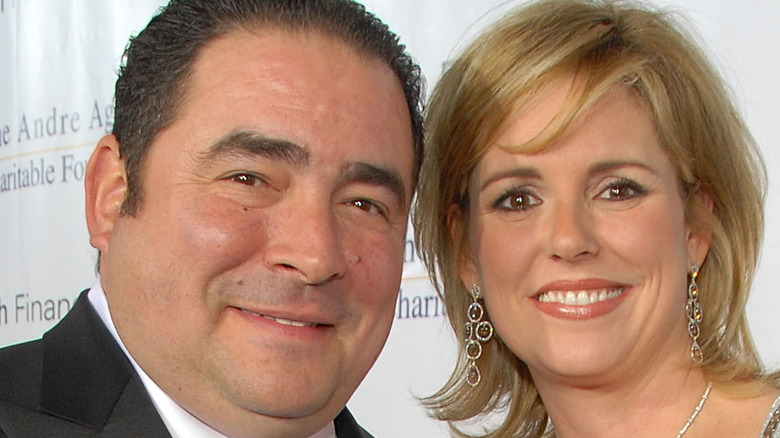 Kevin Mazur/Getty Images
Celebrity chef Emeril Lagasse knows that he's a lucky man. According to People, the chef believes that his wife, Alden Lovelace, is his source of strength in more ways than one. The couple marked 21 years together last month and Lagasse took to Instagram to share a memorable photo from his life with Lovelace. He also wrote a lovely message for his wife: "Celebrating 21 years with my beautiful wife, best friend, and biggest supporter," he wrote. He also added a sweet line at the end of the post: "Cheers to forever more."
Meanwhile, Lovelace also put up an anniversary post for her husband, and wrote, "Happy Anniversary @emeril you make my world go round! I adore you!" Aww. The couple often express appreciation for each other on social media. For example, on Lagasse's Instagram post for Women's day, Lovelace thanked her husband for being her "biggest fan." So sweet.
According to Cajun Caviar, Lovelace tied the knot with Lagasse in New Orleans in 2000. The couple has come a long way since then, building a family together and chasing their dreams together. Lovelace, like her husband, is intrigued by the world of food.
She's balancing several roles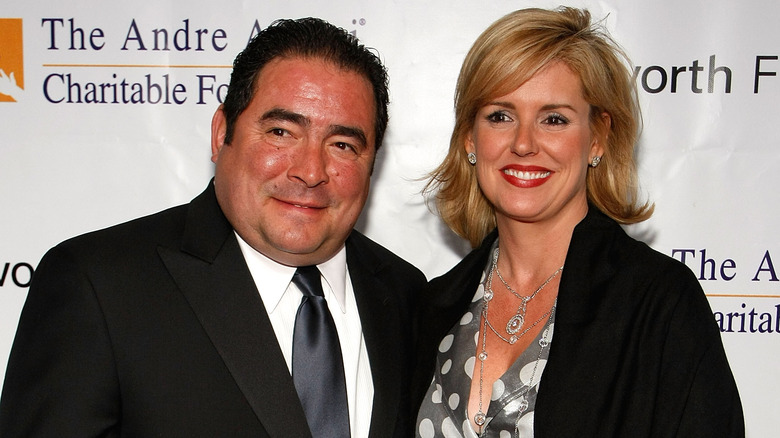 Ethan Miller/Getty Images
Alden Lovelace is the co-founder of a brand called Cajun Caviar that focuses on supplying high-quality seafood delicacies to customers. Her co-founders are Amy Hollister Wilson and chef Alison Vega-Knoll. The brand's website states, "Cajun Caviar is owned and operated by the wives of three renowned chefs ... their shared love for fine foods and the south makes Cajun Caviar a natural fit for these three friends."
Lovelace has also worked as a realtor in the past and founded a nonprofit organization with Emeril Lagasse. The Emeril Lagasse Foundation, established in 2002, aims to help children and youth get access to opportunities and "reach their full potential through culinary, nutrition and arts education." As per the organization's website, Lagasse is motivated to help children in need and work with charities. Alden is listed as co-founder, with Emeril.
Lovelace is fairly active on Instagram and puts up plenty of uplifting posts for her fans and sharing sneak peeks from special occasions, such as her friends' Mardi Gras celebrations. Her most recent post was about a lovely family dinner at her husband's restaurant, Meril.