Here's How To Tell You're In A Great Grocery Store, According To Guy Fieri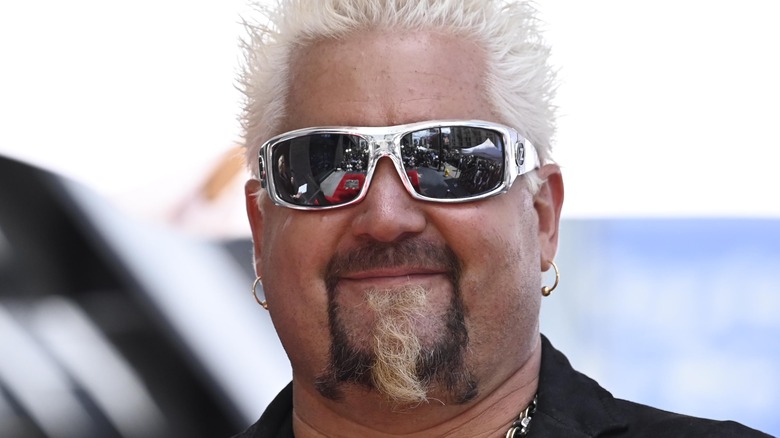 Frazer Harrison/Getty Images
If there's anyone who knows a thing or two about groceries, its Guy Fieri, host of Food Network's "Guy's Grocery Games," which gives contestants a chance to show off their gourmet cooking skills by using ingredients obtained at a grocery store. While Fieri doesn't normally do the shopping on camera himself, we can only imagine that he's actually pretty good at hitting the grocery, and because he tells Food Network he always begins at the veggie section, we can understand why he uses the produce section as his gold standard for what makes a great supermarket.
"Going to the grocery store is one of my favorite things to do. I love to look at food, I love to look at new foods. I love to look at fresh foods. The more fresh foods, the better," he says. "[When] there are a lot of organics, unique ethnic foods, real nice big produce sections, that's always one of my favorites." 
There are reasons why shoppers favor certain groceries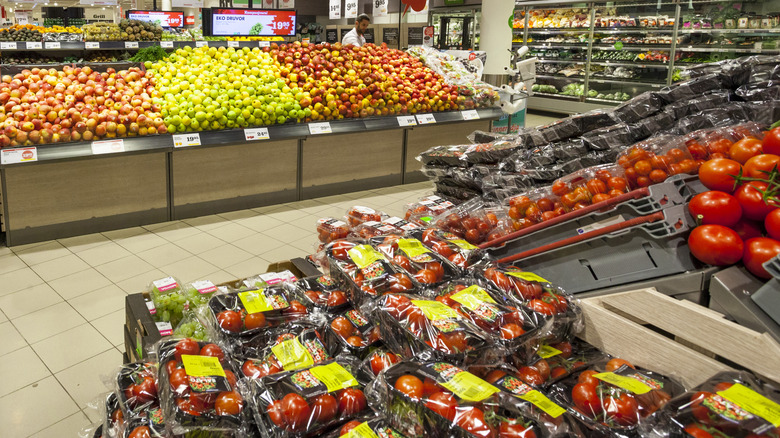 Bloomberg/Getty Images
Fieri isn't alone in his love for a great supermarket and what he can find in it, and while he is partial to the produce section, Cheat Sheet says there are other factors people might look out for that makes or breaks a grocery, as far as they are concerned. These factors include more practical facilities like good parking, wide aisles, store design, and an abundance of checkout lanes. Others are partial to the selection of items on offer, from the presence of a fresh deli counter and a good-sized sample section, to how often a store might have special offers.
Drexel University associate professor of marketing Daniel Korschun explains to Eater that groceries inspire a range of emotions, from love and loyalty to even loathing, because of the experience they may have while shopping. He cites Wegman's as an example, saying that the brand turned grocery shopping "into a destination for consumers, where they can shop and also meet friends and be social." On the other end of this is Trader Joe's, which Korschun says is all about simplifying the shopping experience. The fact these brands have a knockout produce section can only be a plus.