Everything We Know About Hallmark's New Rosé Seltzer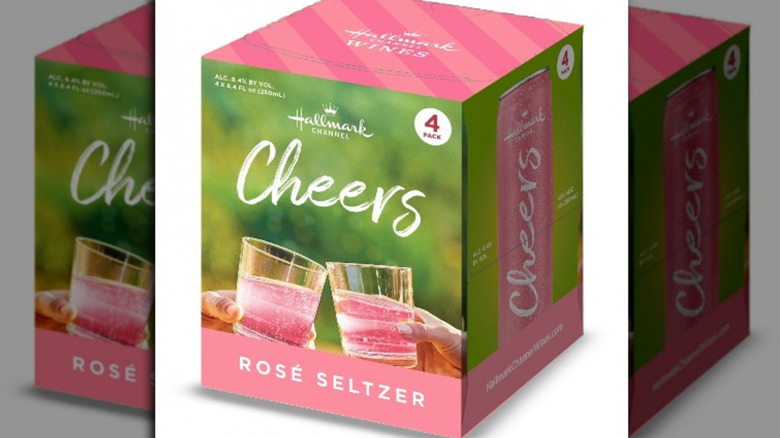 Hallmark Channel
What goes better with settling down to watch a Hallmark movie than a nice, relaxing glass of wine? Maybe enjoying a can of Hallmark's very own rosé seltzer, a light, bubbly, and refreshing wine-based hard seltzer. The Hallmark Channel has teamed up with Wines That Rock to announce they will be jumping on board the hard seltzer trend just in time for summer with the release of their bright Cheers rosé seltzer. The fruity new wine seltzer is perfect for sipping anywhere, from sitting down in front of a movie to relaxing by the pool on a warm summer's day.
Each single-serving can features bright citrus, sweet strawberry notes, and crisp champagne-style bubbles, according to Hallmark. The seltzer is made exclusively from California sparkling wine grapes and contains only all-natural ingredients. Not only is the beverage free from synthetic additives, but it is also vegan-friendly, gluten-free, and contains just 2.5 grams of sugar, less than 8 grams of carbs, and only 137 calories per serving, according to PR Newswire.
Hallmark's new Cheers rosé seltzer is now available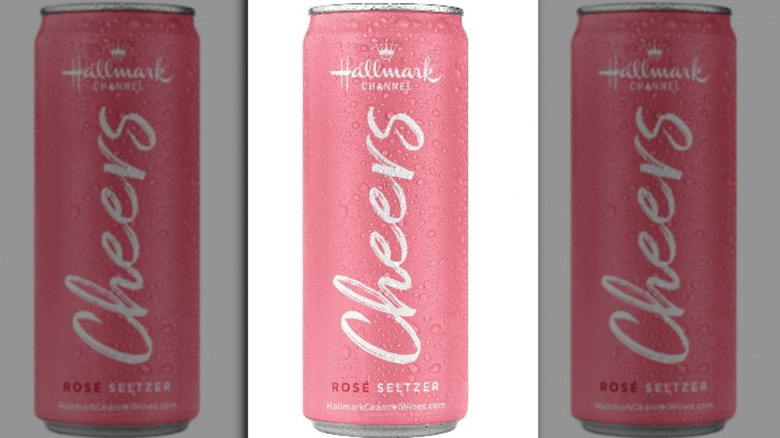 Hallmark Channel
The refreshing hard beverage boasts an alcohol by volume content of 8.4 percent, per PR Newswire. Right now, a 24-pack of the Cheers rosé seltzer is available at hallmarkchannelwines.com for just $86, and they will also be sold in retail stores sometime in the near future.
"CHEERS is an entirely new category. If you like rosé wine, sparkling wine or hard seltzer, then you will absolutely love CHEERS. The new CHEERS Rosé is a unique seltzer because it's wine based. We have been working on this formula for years and believe it's the perfect beverage for spring and all summer long — it's the best seltzer you will have all year," Hallmark Channel Wines winemaker Andrew Nelson said of the new release. The wine seltzer joins the Hallmark Channel's other wine offerings, including their Jingle cabernet sauvignon, their fruity Blush Rosé wine, and their tropical Joy Sauvignon Blanc wine.