The Stunning Amount Of Debt This Restaurant: Impossible Contestant Racked Up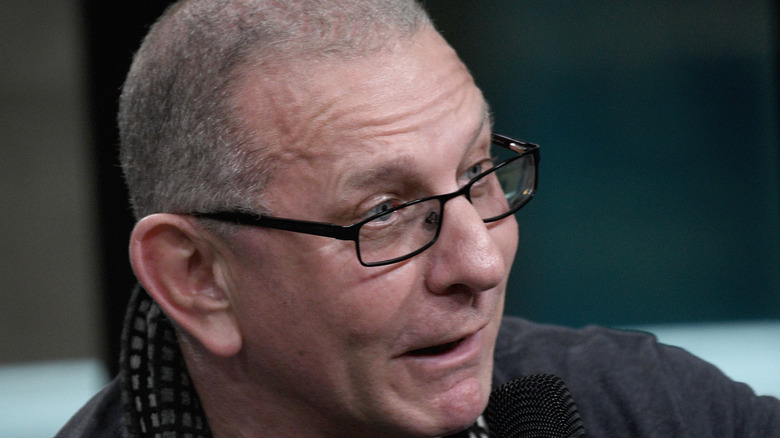 Gary Gershoff/Getty Images
When the "Restaurant: Impossible" crew shows up at your restaurant, chances are you took a wrong turn somewhere. Currently in season 18, the Food Network show's name is pretty literal. Host and celebrity chef, Robert Irvine, spends a few days with restaurants that seem to have no hope of remaining open, giving these businesses a seemingly unbelievable makeover — considering the time crunch and $10,000 budget. While the show used to have a not so great record of actually saving these places in the long run, the likelihood of a "Restaurant: Impossible" flipped restaurant surviving now is pretty promising.
After so many seasons, it's safe to assume that Irvine has seen it all, and that it's hard to shake the host. However, even he was thrown by the challenge of one recent episode, in which the owner of restaurant Burnt Offerings was a whopping half-million dollars in debt. When the episode aired, the Food Network tweeted, "A HALF MILLION DOLLARS in debt! In only 15 months?! Oh boy." One Twitter user commented that they were confused as to how an owner could actually rack up that much debt in such a short time, to which Irvine replied, "I am banging my head seriously." Even compared to the long list of restaurant owners that Irvine has helped over the years, we have to admit that this case has us shocked too. 
How a restaurant could accumulate half a million in debt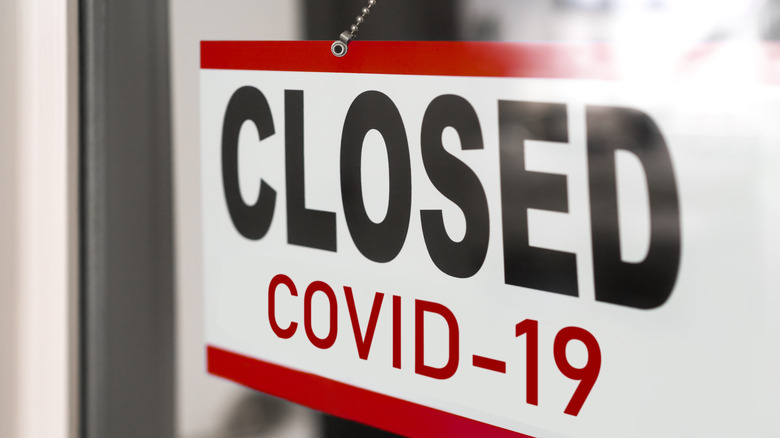 Shutterstock
Judging by the story of Burnt Offerings on OU Kosher, one might think it would be more sure to succeed. Owner, Alexandra Emtsova, is a Russian immigrant with a background in wine, whose family owned luxury hotels. With the help of chef, Jennifer Eckman, they decided to bring the rich flavors of Eastern Europe to Las Vegas with a menu both elevated and kosher. However, no matter how great a restaurant is, it can be challenging to attract a crowd with such a specific offering, especially at a high price point. As one Twitter user pointed out in response to the Food Network's tweet, Burnt Offerings had a $123 45-ounce steak on the menu.
It certainly didn't help that Burnt Offerings only opened in the summer of 2019, so it didn't even have a year before COVID-19 hit and restaurants had to close and then open to reduced capacities. Opening a restaurant is an enormous investment and it takes time to work up to breaking even, so it starts to become understandable how Emtsova had accumulated so much debt by the time Irvine walked through Burnt Offering's doors. 
According to the Las Vegas Review-Journal, Emtsova doesn't even know how "Restaurant: Impossible" got her name, and she was hesitant about doing the show, but is grateful she did because of the decor and menu makeovers she received. Food Network Gossip reports that Emtsova has kept Irvine's menu changes, and so far, reviews are overwhelmingly positive.