These Sous Vide Kits At Costco Are A Total Steal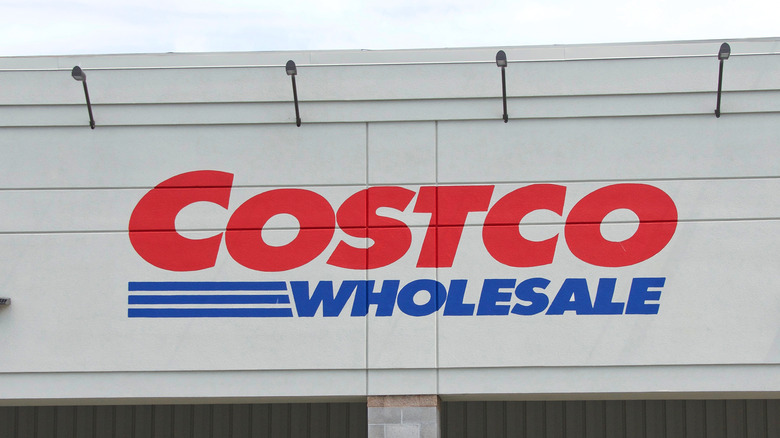 Shutterstock
Costco is already well-known for its great prices on household goods. So when the store offers discounts on top of the savings you are already getting, it really adds up. And that's exactly what they are doing this week by offering a whopping $40 off the functional and versatile Anova sous vide kit. The useful kit offers everything you need for "under vacuum" cooking, in which food is sealed and then cooked in a water bath to a very precise temperature, creating dishes that are unlike anything that can be created using traditional cooking methods. It can cook meat, vegetables, fish, and even eggs to perfection, with juicy, evenly cooked, and delicious results every time.
The Anova sous vide kit comes with everything the home chef needs to start practicing this method of cooking, including a sous vide precision cooking device, resealable bags, and a water container, via Anova. The kit is made of stainless steel, can hold up to 63.4 quarts of water, is Wi-Fi enabled, and is now available for a steal at just $159.99, instead of its usual going price of $199.99 (via Costco).
Costco's sous vide kits will be on sale until June 20th
The popular Instagram account @costcodeals was so excited about the find that they could not wait to share it with their followers. The account called it a "screaming deal." Many Costco shoppers were quick to respond with their delight over the significant savings on the great product. One follower replied: "this is an excellent deal. With the container too!" Another user agreed: "Decent deal. You can buy all this stuff separately for less, but it won't work as well." 
"To anyone in doubt: sous vide is amazing and makes the best food. Plan to finish off any meats in an air fryer or on a grill or skillet JUST to crisp/char the exterior. We have had our Anova for two years and it replaced oven roasting for us," another Instagram user raved about the product. This Anova sous vide kit is a must-buy for any adventurous home cook. So, if you have been looking for fun and interesting ways to mix up your cooking, you definitely will not want to pass on this deal. But don't wait! This sale ends on June 20th, so you will want to hurry to your nearest Costco to pick up this sous vide kit ASAP.