How Long It Really Took To Develop Taco Bell's Nacho Fries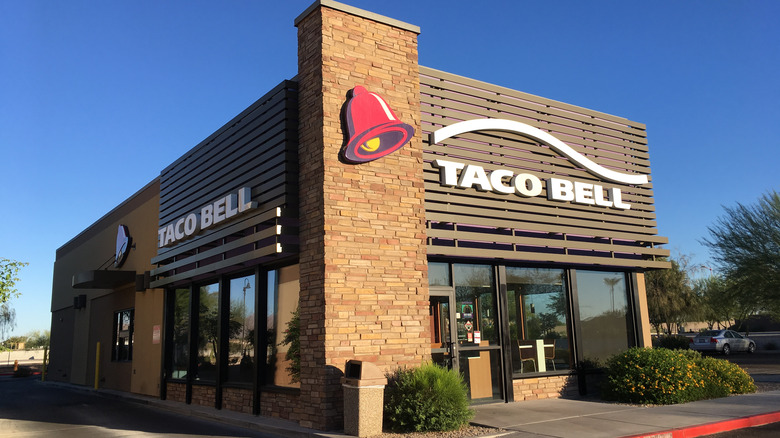 Shutterstock
Taco Bell is certainly no stranger to innovation. It's not something that happens overnight, but it's definitely not a foreign concept. In fact, according to Workstream, Taco Bell is actually one of the most forward-looking franchises of 2021, owing their success to innovations in food, tech, and more! According to the VP of Taco Bell's Insights Lab, Melissa Friebe, they respond to consumer demand — aka giving the people what they want.
The Taco Bell team sat down with one of their food developers who noted that past innovations have brought such winning ideas as the "Doritos Locos Taco, Quesarito, Quesalupa, Naked Chicken Chalupa," and more. In the interview, they point out that "the need for new, innovative ideas never stops." In fact, a few years ago, they even went so far as to open The Bell, a Taco Bell-themed hotel with branded swag and treats around every corner. But how long do some of these innovations actually take before their fans get a taste.
Grab a fry and hear us out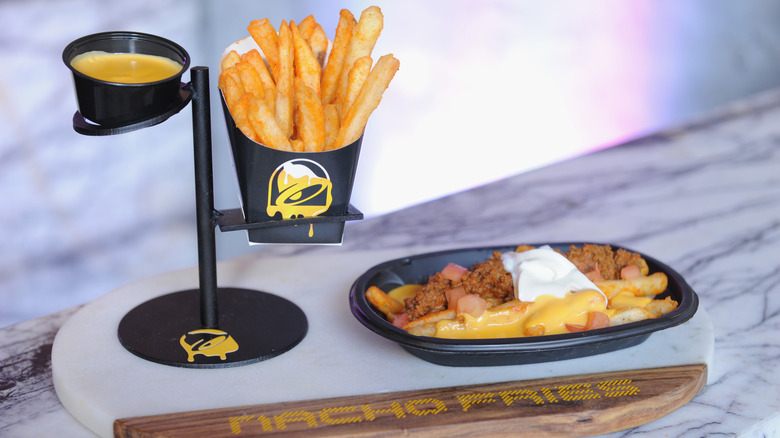 Craig Barritt/Getty Images
Taco Bell fans had apparently been clamoring for some Tex-Mex fry options for years, and the franchise finally, albeit temporarily, gave the people what they wanted in 2018 with Nacho Fries. Yet, their stay on the menu was short-lived, but they were eventually brought back again. In December 2020, Taco Bell announced their holiday gift to fry lovers, Nacho Fries would be back! 
Nation's Restaurant News notes that it took years to develop them, as they never truly made sense in any attempt the franchise worked on. They experimented with the size from shoestring to crinkle fries, added their signature seasoning with a kick, and even added their "famed nacho cheese sauce for dipping." Despite the difficult process, it proved to be worth it when they broke records in sales and became their "largest product launch ever," according to global chief food innovation officer Liz Matthews. Teen Vogue reports the process took a little over a year, so let that be a lesson, stick to those difficult tasks, and maybe you'll come up with the next Nacho Fry.