Here's How Amanda Freitag Seasons Her Chicken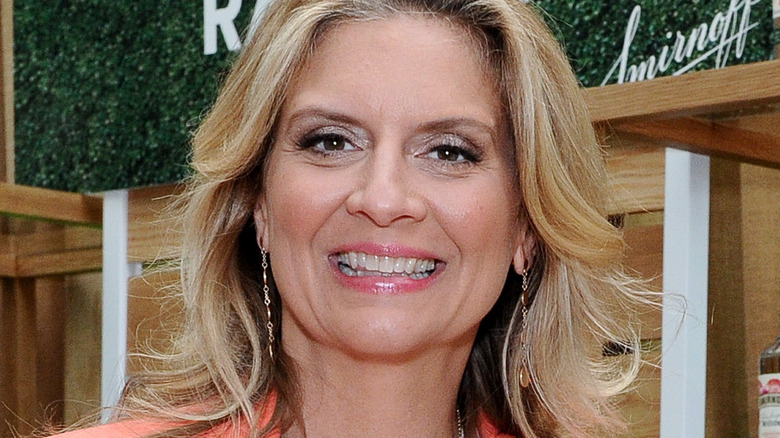 Daniel Zuchnik/Getty Images
We may receive a commission on purchases made from links.
If Amanda Freitag's face looks familiar it's probably because she's a regular judge on Food Network's "Chopped," but you may have also seen her on "Iron Chef America," "Next Iron Chef," "Unique Eats," "Beat Bobby Flay," and much more (via Amanda Freitag). However, there's much more to Freitag than her TV personality. She's a world renowned chef who's worked in the restaurant and food industry for nearly her entire life. Back in September 2020, she opened her very first bistro, Rise + Thyme, located in downtown Dallas.
Within the last six or so years, Freitag has been on a mission to make cooking a more feasible task for folks at home. This kicked off with her first cookbook, "The Chef Next Door," which hit shelves in 2015. Now, this mission is the essence of her digital food show, "Easy AF." One way she shows that cooking can be fearless and fun is by demonstrating how simple weeknight meals can be quickly transformed to "easy weeknight dinner[s] that'll knock your socks off," per Bon Appétit. Freitag took the food magazine into the kitchen for a tutorial on lemon chicken.
You want to brine and use your hands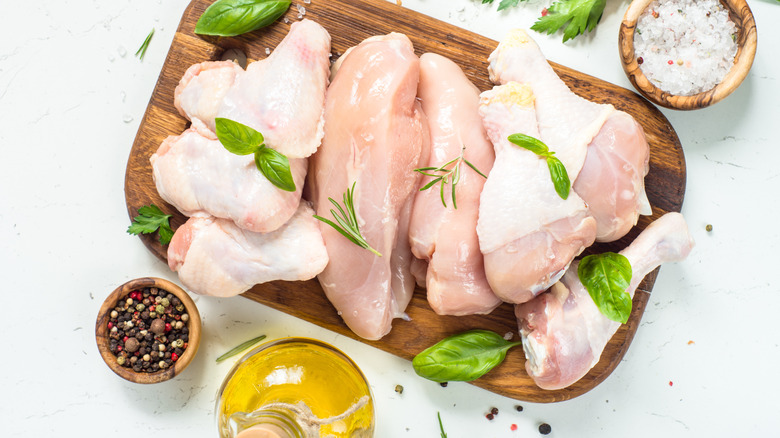 Shutterstock
Amanda Freitag's lemon chicken looks and tastes like a five star meal, but is a snap to make. The secret lies in how she seasons the chicken: Freitag always, always, always brines her meat first.
As reported by Bon Appétit, the chef combines salt, sugar, water, and lemon juice solution for her brine mixture. What you're going to want to do is boil the brine, then allow it to cool back down to room temp. Then, chuck the chicken in and refrigerate for at least three hours. Three hours seems like a lot, but Freitag's method helps infuse the "flavor from the inside-out."
The second and last step for seasoning requires hands-on use. "In pro kitchens, we season with our hands," she told the food magazine. She went on to explain that physically sprinkling salt is the only surefire way to know just how much salt you're adding. Using a shaker leaves too much room for error. For example, if too much pepper falls out, you can't just brush some of it off. Because you're handling raw chicken, make sure to wash your hands thoroughly with soap before touching anything else.