Copycat Arby's Sauce Recipe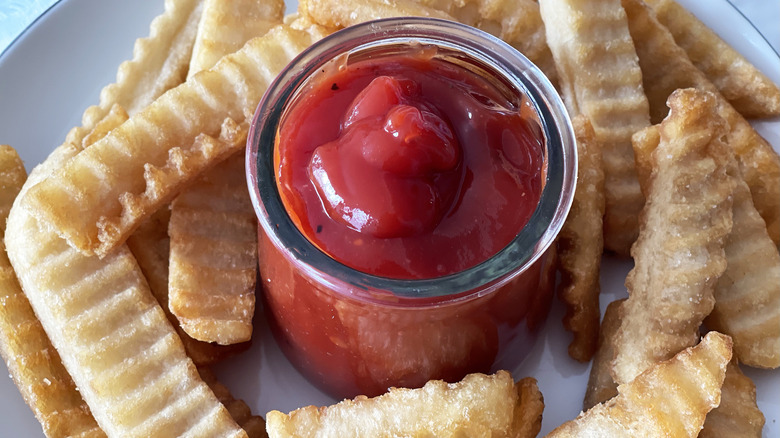 Jason Goldstein/Mashed
Whether you love to indulge in Arby's fries or a sandwich, the one thing that makes this fast-food giant unique is its killer menu. Instead of just serving traditional fast food like burgers and regular fries, Arby's has sliders, beef sandwiches, and seasoned curly fries. Really, what's not to love? Arby's also happens to have a special, unique sauce named after the restaurant that goes well with fries, beef, and pretty much anything salty.
Jason Goldstein is the mastermind behind this copycat version of Arby's sauce that will tickle your tastebuds. His favorite part is how easy it is to make. "This is with basically pantry ingredients and is so easy to make," he dishes. 
Keep scrolling for more details on how to whip together this tasty sauce.
Gather the ingredients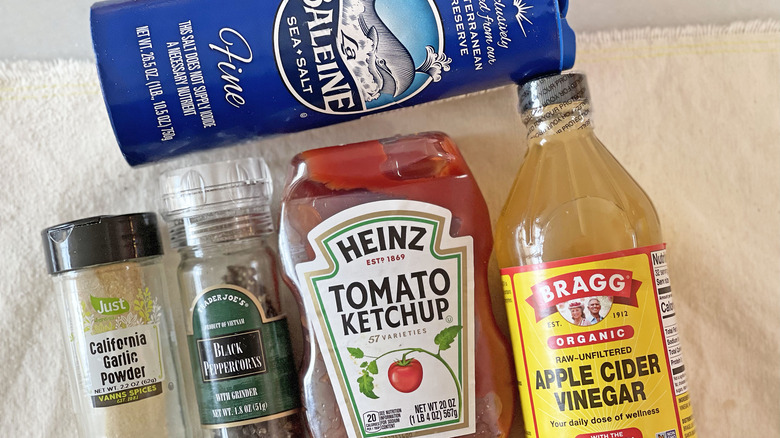 Jason Goldstein/Mashed
The recipe for Arby's sauce is surprisingly easy, and there are only a few ingredients to add to your grocery list. If you're lucky, you'll already have some of the items at home, making it even easier. You will simply need ketchup, garlic powder, salt, and pepper. The last ingredient on the list is one that you might not expect: apple cider vinegar. That's literally all you need to recreate the classic Arby's sauce.
Why is apple cider vinegar so great?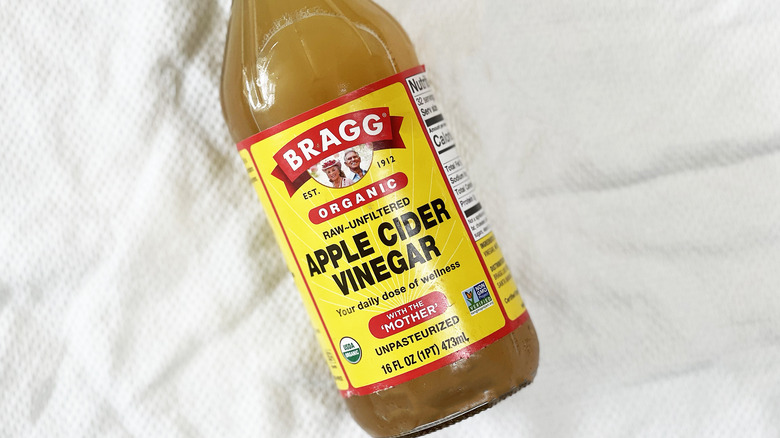 Jason Goldstein/Mashed
As we mentioned before, this recipe is filled with several great ingredients, but apple cider vinegar is the one that kind of sticks out. It not only has a unique, taste but it also has a ton of health benefits. According to Healthline, it can help with weight loss, lower blood sugar, reduce cholesterol, and it can even help people who suffer from diabetes. Who knew something so small could have so many big benefits? Just another reason to try the sauce! 
Mix all the ingredients together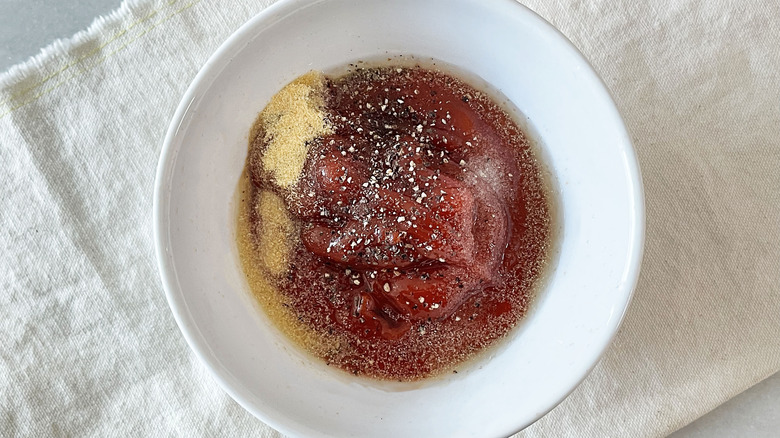 Jason Goldstein/Mashed
Don't worry, this won't take long. 
Take out a mixing bowl of your choosing to start the party. Put the ketchup, garlic powder, salt, pepper, and apple cider vinegar into a bowl. Mix everything together until it's well combined and starts to look like the Arby's sauce that you have come to know and love. That's literally all you need to do for the sauce, and then it's ready for you to enjoy. 
Serve the sauce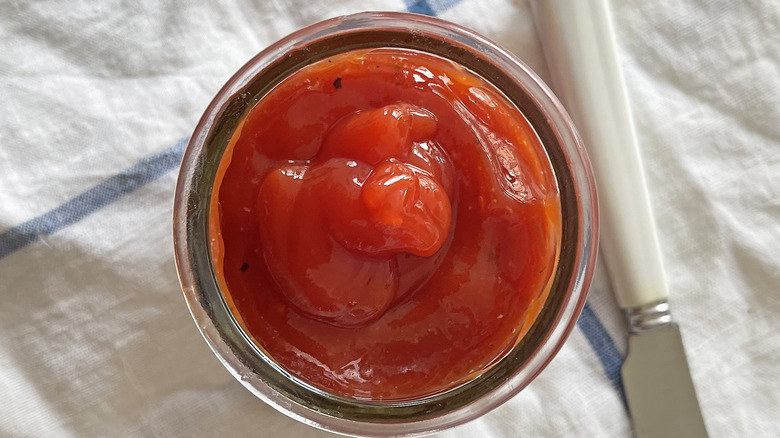 Jason Goldstein/Mashed
Once you finish mixing, you can serve the sauce any way you choose. You can spread it on a sandwich or use it to dip french fries. Alternatively, Goldstein says that it's good "on a hamburger, grilled chicken sandwich, or even dip fish sticks in the sauce." 
If you have extra, you're in luck because you can keep leftovers in the fridge. "The sauce lasts probably five days," Goldstein says. And the great news is that once you run out, it's easy to make it again and again!
Copycat Arby's Sauce Recipe
Arby's special, unique sauce goes well with fries, beef, and pretty much anything salty. This copycat Arby's sauce recipe will tickle your tastebuds.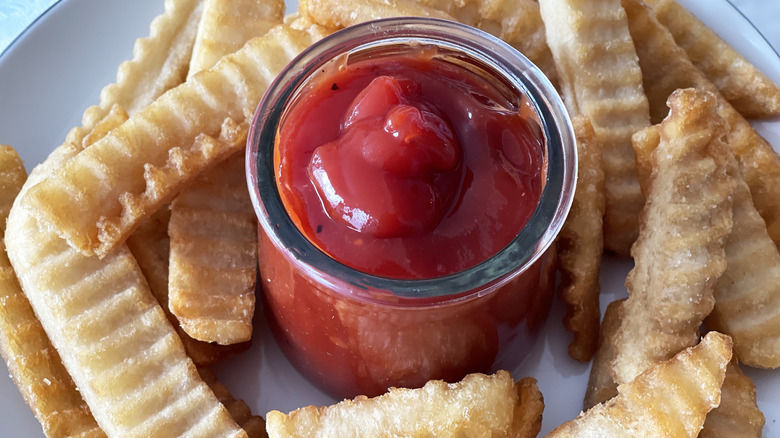 Ingredients
½ cup ketchup
1 teaspoon garlic powder
1 teaspoon salt
1 teaspoon pepper
1 teaspoon apple cider vinegar
Directions
Mix the ketchup, garlic powder, salt, pepper, and vinegar in a bowl.
Spread the sauce on your favorite sandwich, or use it as a dip for your fries.
Enjoy!
Nutrition
| | |
| --- | --- |
| Calories per Serving | 35 |
| Total Fat | 0.1 g |
| Saturated Fat | 0.0 g |
| Trans Fat | 0.0 g |
| Cholesterol | 0.0 mg |
| | |
| --- | --- |
| Total Carbohydrates | 9.3 g |
| Dietary Fiber | 0.3 g |
| Total Sugars | 6.4 g |
| Sodium | 272.8 mg |
| Protein | 0.5 g |