Trader Joe's Shoppers Are So Excited For Its New Wildberry Cheesecake Ice Cream
When you want to pick up some great store-bought ice cream, you have your work cut out for you. So many great products line shelves, and ice creams like Ben & Jerry's Chocolate Chip Cookie Dough Core or Serendipity's Humble Pie all make for amazing dessert experiences. No one can deny these crowd-pleasing flavors can top off any meal, but sometimes, you want to explore new ice cream boundaries. Luckily, Trader Joe's has a new ice cream that can compete with the best frozen desserts out there and might end up as your new go-to treat.
Instagrammer @traderjoeslist discovered that Trader Joe's now carries a new wildberry cheesecake ice cream and had to swipe up a pint. They posted a picture of their find, alongside the caption, "NEW WILDBERRY CHEESECAKE ICE CREAM Let's just get our bowls and spoons out and cue the ice cream party! Trader Joe's has been dropping some tasty ice creams on us this year and this one appears to live up to the others! My only concern is the size of my freezer at this point. I am so excited to sample this in next weeks [sic] haul!" The post has attracted a ton of attention, raking in over 25,000 likes and a ton of glowing comments.
A Trader Joe's ice cream that has the internet talking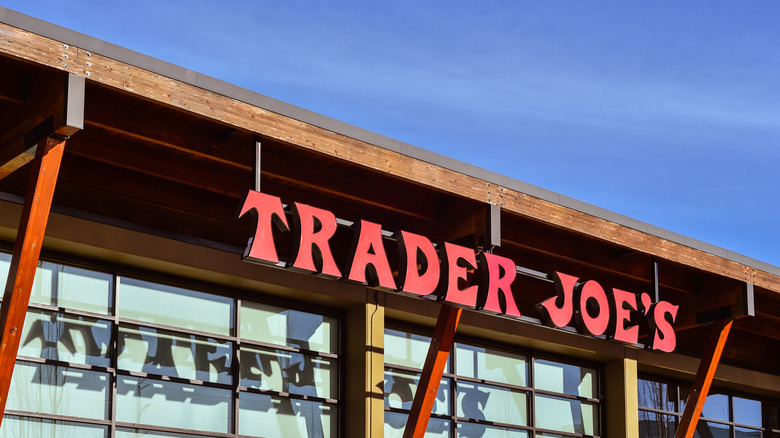 Shutterstock
Dessert fans can't get enough of this new ice cream. A flurry of excited comments hit the post, ranging from "Please no! Tjs stop doing this to me! I ate the peach pint in two days," all the way to "wow wow wow WE NEED TO TRY THIS." Others saw the new product and couldn't hold back, claiming, "I need this BADLY," and "adding this to my list ... lol." With this much excitement, you know that the grocery chain has a winning dessert on their hands that truly warrants a ton of attention.
If you have an insatiable sweet tooth or just want some ice cream variety, make sure to add Trader Joe's wildberry cheesecake ice cream to your next shopping list. Keep your eyes peeled for this unique flavor on your next grocery run and brace yourself for some amazing flavors. With any luck, you might just discover your new favorite ice cream in this Trader Joe's product that begs you to come back for an extra scoop.