This Aldi Cart 'Hack' Is Causing Problems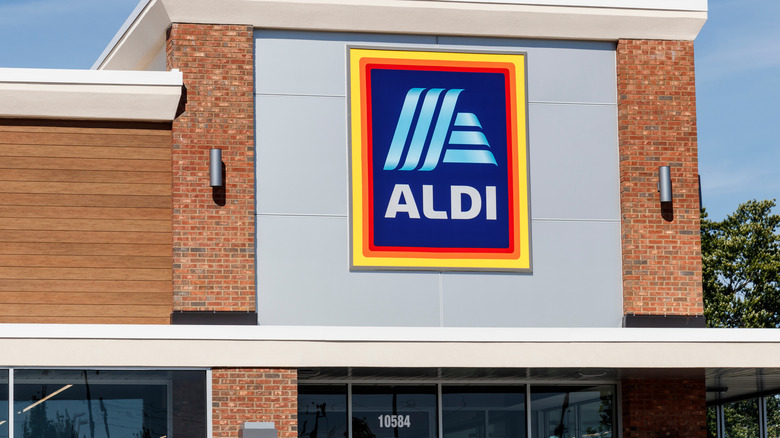 Shutterstock
As a grocery chain, Aldi is most definitely in a league of its own. The brand firmly believes in offering high-quality items to its customers without charging exorbitant rates for them (via Aldi). The store has been around for a long time and was first launched in Germany in 1961. Its presence in the U.S. is now rather impressive: It has over 2,000 outlets in 36 states.
Also, the brand insists on creating a "no-frills grocery experience" that prioritizes customers. This means fewer complications and solid customer service. It's a minimalistic experience at Aldi with shoppers only browsing across four to five aisles in the supermarket, making things easier and less stressful for everyone involved.
Speaking of less stress, customers are always looking for ways to make their shopping experience a little easier at the store. For example, they even have hacks to get around paying for shopping carts during their Aldi visits.
The shopping cart hack can be frustrating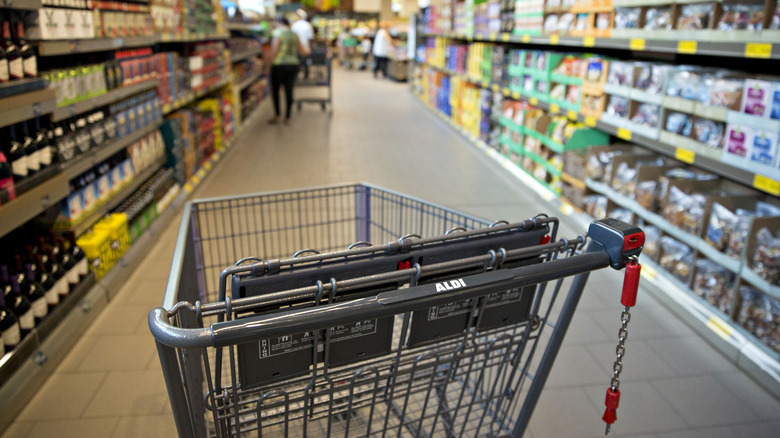 Bloomberg/Getty Images
As per the Aldi website, shoppers are required to put in a quarter as a deposit when using shopping carts at the store. The brand explains, "This 25 cent deposit ultimately saves our customers money because we don't have to hire extra staff to collect grocery carts."
However, many have tried to beat this rule. According to Redditors, one way to avoid paying for the carts is by locking the carts differently at Aldi. A shopper explained, "Someone has locked the cart to itself rather than another cart. Makes it so you don't need a quarter, but also makes it frustrating for people who work there." 
An employee remarked that this makes things very troublesome for them because they can't retrieve the carts easily and have to struggle with them. They said, "This is absolutely frustrating and when people do this it's nearly impossible to get them out. We end up using those carts in the back and taking them off the sales floor, which is fine until we end up with 15 of them."