Why Alex Guarnaschelli Compared Cooking To Legos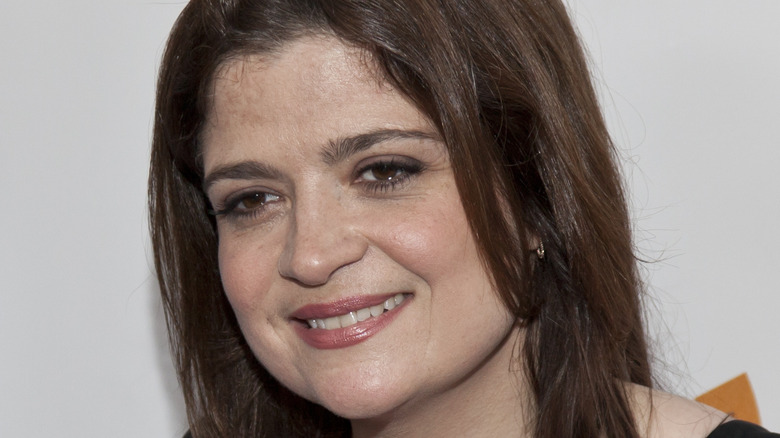 Shutterstock
Celebrity chef, Alex Guarnaschelli, has inspired many home cooks throughout the years. However, her success didn't happen just overnight. The chef has worked hard to make her mark in the food industry, starting her career many years ago in France (via The Daily Meal). Guarnaschelli spent four years working at Micheline star restaurant, Guy Savoy, before be promoting to sous chef and continuing to work up from there. Having paid her dues for decades, the television personality is now a renowned figure in the food industry that likes to help inspire other home chefs.
She recommended that if beginner cooks want to tackle something accessible, it's best to go with a meal that's convenient to make. "For me, an easy recipe is something that requires light prep work, but then I might throw it in the oven or the slow cooker for a while," she told Insider. The chef also recommends using sauces to quickly make a dish taste better with minimal effort. "I'm a really big sauce person," Guarnaschelli told Cooking Light. "And that's just the chef in me but I think it's something other people can do, too." Another tip that helps her take on the challenge of making an entree? The "Guy's Grocery Games" judge compares the process to working with a LEGO set.
She has a cool theory about why it's like a LEGO set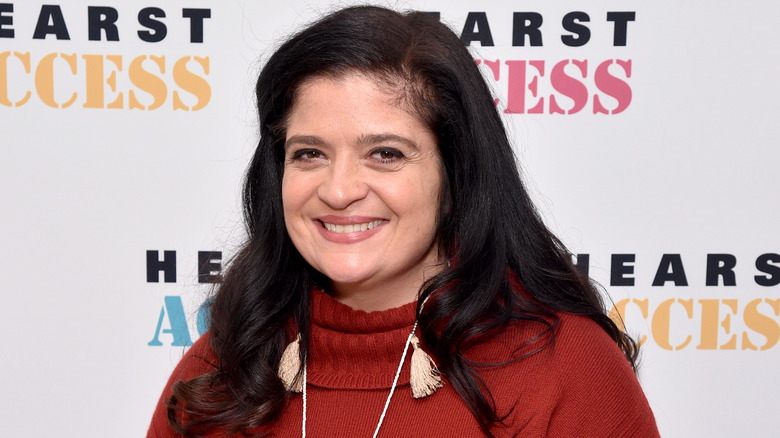 Bryan Bedder/Getty Images
What's the similarity between LEGO blocks and cooking? Guarnaschelli told Fansided that just like you work with the toys bit by bit, you need to do the same with different flavors and ingredients, working with them one by one in order to come up with the perfect meal. Also, every ingredient has to be added correctly and at the right moment, just like what you would do with differently shaped blocks, figuring out where each piece is supposed to go. 
You can't afford to mess up or it ruins the whole outcome of both. Salty flavors, for example, cannot be replaced by a sweet ingredient, just like you can't use a rectangular block where a square-shaped piece is supposed to fit. It's an effective way to approach cooking — patiently focus on each step to reach your final destination. It also makes the process not seem so daunting, but instead like a fun game.