This Was One Of The Most Shocking Episodes Of Restaurant: Impossible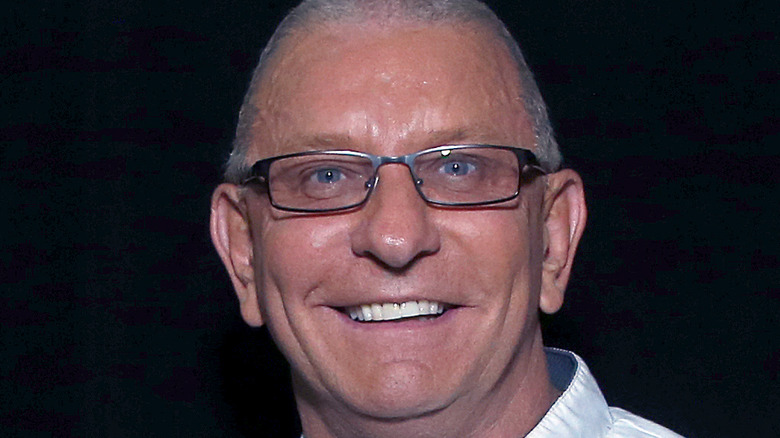 John Lamparski/Getty Images
Robert Irvine's show, "Restaurant: Impossible" has been quite a ride for its fans. The series sees Irvine work with a struggling business to finalize a makeover that works best for the restaurant's owners, and all they have is two days and $10,000 to make it happen. The popular show's formula has managed to strike a chord among its audiences, which has remained popular since its debut in 2011.
As far as Irvine himself is concerned, he explained that the show has been a learning experience, per Fansided. He admitted that his goal now is to always help a business come up with an effective long-term strategy to survive in a cut-throat market. Looking back at his work with restaurants, the celebrity chef said, "Renovating the physical space and fixing the menu — as difficult as that might be to do in two days — that's actually the easy part" (via Full Van Fun). He added that he has to dig deeper to figure out what kind of interpersonal conflicts have been affecting a business and try to resolve them.
Things can get ugly during filming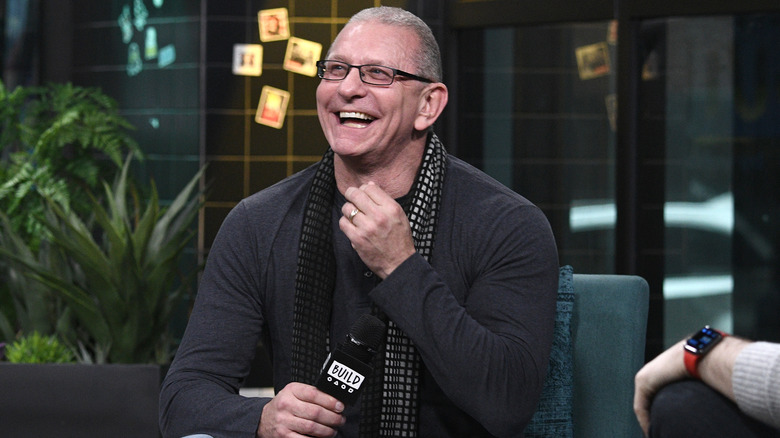 Gary Gershoff/Getty Images
Some episodes have been truly challenging for Irvine and his crew. As per the Food Network, one of the toughest episodes to film was the rescue mission at Dinner Bell Restaurant in Madison, Tennessee. Things got ugly when the restaurant's owner, Tommy, didn't take kindly to Irvine's feed back at first and nearly got into a brawl with the chef. Irvine had to nudge him with a grim reminder — he told Tommy that doing something like that in a fit of rage could be "the biggest mistake of your life." 
As per Reality TV Revisited, Irvine and his team did manage to renovate Dinner Bell, despite the challenges they faced. However, the eatery was ultimately closed in 2013 because of increasing costs. The Dinner Bell owner also claimed that while they tried Irvine's suggestions, they had to ultimately go back to their old menu because of pricing issues (via Food Network).