Trader Joe's New Peri-Peri Sauce Has Shoppers Excited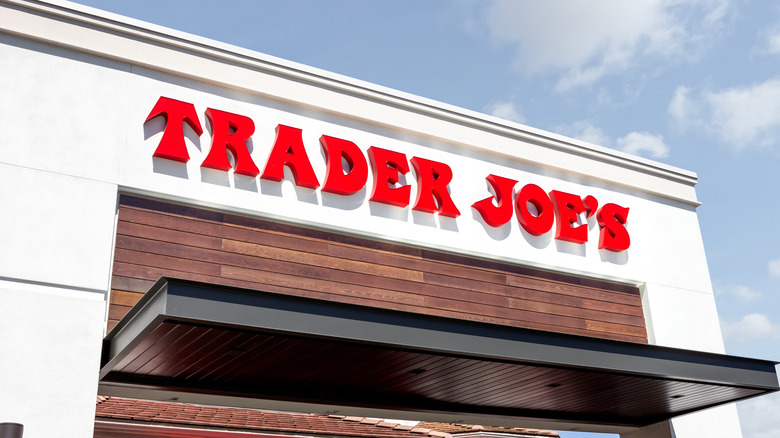 Shutterstock
Trader Joe's is a huge hit with customers because it's always thinking about a shopper's experience. From making the store easy to navigate to the affordable delicious foods they offer, you really can't go wrong when you're shopping at this grocery store. The chain also works to keep their shelves simple, by not over investing in a ton of similar products that are just different brands. However, sometimes it adds something new that truly gets fans excited, like its new peri-peri sauce. 
Instagrammer @traderjoeslist recently spotted the find and posted about the item writing, "This spicy sauce has my name (and tacos) all over it! It sounds like it may be bomba-esq since it has fermented chili's. I'm curious how the lemon will fold into the flavors! Very curious about this condiment and fingers crossed my local Trader Joe's has this." Fans were quick to weigh in with their thoughts and awarded the post with over 7,000 likes in just an hour.
What customers had to say about Trader Joe's new peri-peri sauce
The post shows the bottle's label, which states that the condiment has a rich and complex heat. One excited fan commented that they love using the sauce on salmon and said the taste is "more citrusy than spicy." Another follower was so eager to try it , they said they'll be driving two hours to the closest Trader Joe's just to buy it. A different fan added that they had found a similar product at another store, but were thankful to see that the grocery chain now carries it. They wrote, "OMG YES!!! I found the nando peri peri at [a] grocery outlet for a while but then they ran out and I loved it so much!! I will be buying so much of this!!!"
So, if you're looking for a condiment that adds a little citrus and spice to your favorite fish or chicken dish, this sounds like the perfect one. Peri-peri sauce can elevate a simple entree into one that's incredibly flavorful. With that in mind, you should probably head to your local Trader Joe's quickly, so you can try it for yourself or before they run out!