Why Anthony Bourdain's Daughter Is Hardly In Roadrunner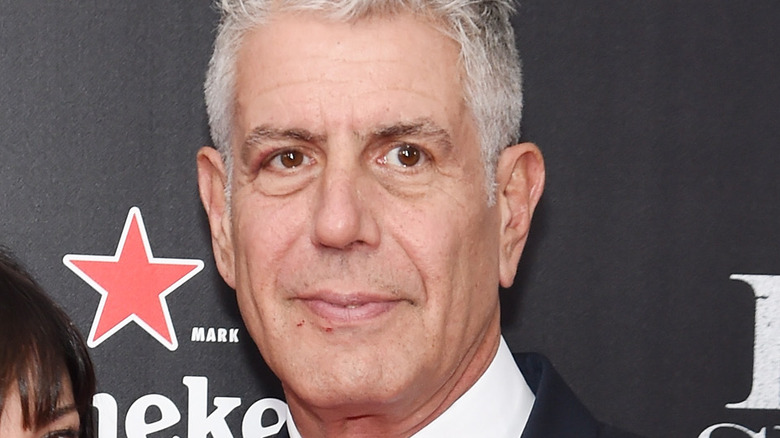 Jamie Mccarthy/Getty Images
The upcoming documentary "Roadrunner," directed by Morgan Neville, will examine the "uncommon life" of celebrity chef and consummate traveler Anthony Bourdain, per Yahoo. The new documentary covers many of the highs and lows of Bourdain's life (via NY Daily News), but still manages to draw healthy boundaries in a balance of sharing and staying respectful of the family and friends surrounding Bourdain. After his death, Bourdain left behind one child, his daughter Ariane, who he welcomed on April 9, 2007 with then-girlfriend Ottavia Busia. After the birth of their daughter, Bourdain and Busia were married that same month, according to People.
The fact that Anthony Bourdain did not immediately release a name or pictures after his daughter's birth is just one example of the couple's quest to preserve some privacy, shielding their daughter from much of her dad's celebrity lifestyle. "Tony and Ottavia had always decided to keep their daughter out of the public eye and so even though Tony's gone, I think that was something that Ottavia still believes, and I get it," director Morgan Neville told the NY Daily News.
Filmmakers attempted to craft 'Roadrunner' with respect for Bourdain's family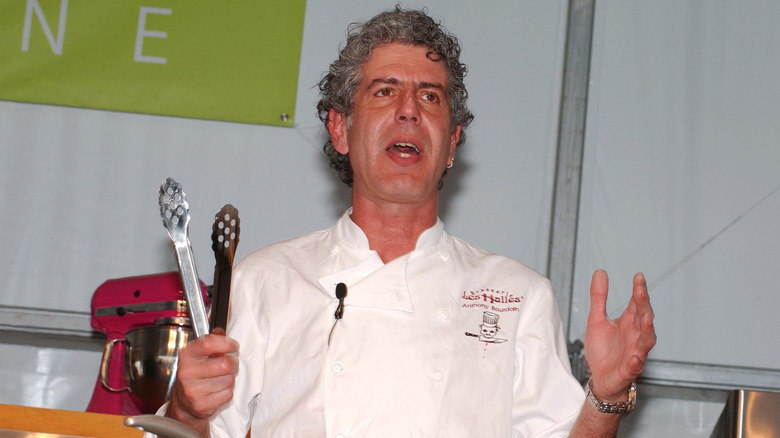 Gustavo Caballero/Getty Images
In the new documentary "Roadrunner," viewers are treated to many scenes of the famous chef as well as friends and family. There are photos of Anthony Bourdain with his baby daughter, but many notice that Ariane is featured only minimally as her modern teenage self near the end of the movie. In this scene, the daughter is also walking away from the camera. Neville mentions how he wanted to preserve Bourdain's wishes for privacy for his child, and found displaying the teenager for public consumption to simply be too invasive.
Director Morgan Neville told the NY Daily News, "We used a bunch of shots of his daughter when she was younger, but now that she's a teenager, it just felt crossing the line to really do it." Her mother Ottavia, however, willingly shares and takes part in this film. In fact, she even provided the footage for that parting scene. Neville said, "But when I explained this idea I had for Ottavia at the end, as kind of just checking in with people in the film, she sent me that video. And it was great ... It was a chance to feel like they're still here, and they're still moving on."
"Roadrunner" premiered at the Tribeca Film Festival in late June and is scheduled to release in theaters on July 16.