Trader Joe's Shoppers Can't Wait To Try Its New Key Lime Kettle Corn
Kettle corn can make any moment truly special. This unique variety of popcorn takes a bit of practice to make — you have to cook the popcorn kernels on a stovetop and coat the popcorn with a caramel glaze as the snack pops. If you love this treat and want to leave its creation to the professionals, you have to seek out the new variety of the treat that Trader Joe's now has on shelves.
Instagrammer @traderjoeslist found out that the grocery chain now carries a key lime kettle corn bursting with sweet, tart flavors. They couldn't wait to show off the product and posted a video where they break open the bag and reveal its delicious taste. The video came alongside a caption reading, "Okay wow! Run don't walk on this NEW item from #traderjoes! The flavor is sweet, salty, tart, tangy, limey with hints of coconut. It's 100% delicious and deserves to be in your mouth." Fans agreed, showering the post in over 10,000 likes and a variety of excited comments, ranging from "Like I just gotta get those now lol!" all the way to "I would private [sic] eat the whole bag. At once."
A Trader Joe's kettle corn bursting with flavor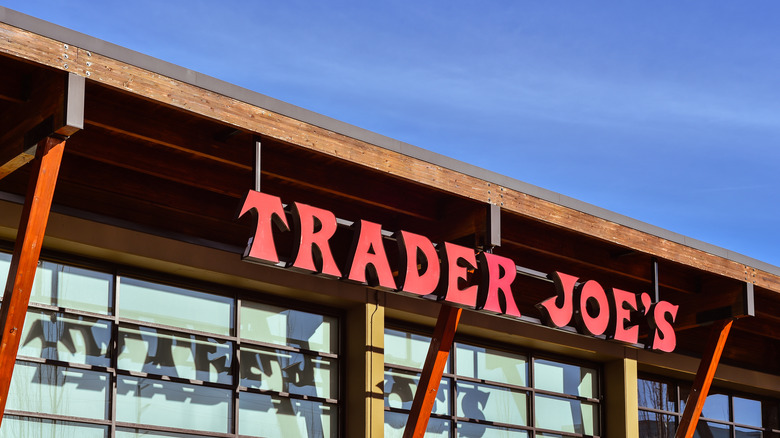 Shutterstock
Fans everywhere can't get enough of this new product. The very same kettle corn simultaneously popped up on Reddit and shoppers approached the snack with curiosity. Those who tried it enjoyed the novelty, claiming, "Picked some up today and it's amazing they captured that tart/sweet of key lime pie in a popcorn seasoning," and "Skinny Pop makes a lime popcorn that I absolutely love, so I'm excited to see how this compares." With any luck, Trader Joe's may have just struck gold with this flavor that has instantly sent ripples through social media.
If you want to spice up your snack shelf or just want to get your own take on all the hype, make sure to pick up a bag of this one-of-a-kind popcorn soon. With flavors this bold, you know curious shoppers shouldn't have a problem snatching up all the bags of this kettle corn in no time. Don't get left in the dust and keep an eye out for the snack on your next grocery run to join in on all the tart fun. After all, kettle corn tastes so much better if you don't have to worry about making it perfectly from scratch and you couldn't ask for a more exciting flavor.