The Real Reason Gordon Ramsay: Uncharted Season 3 Has So Many US Locations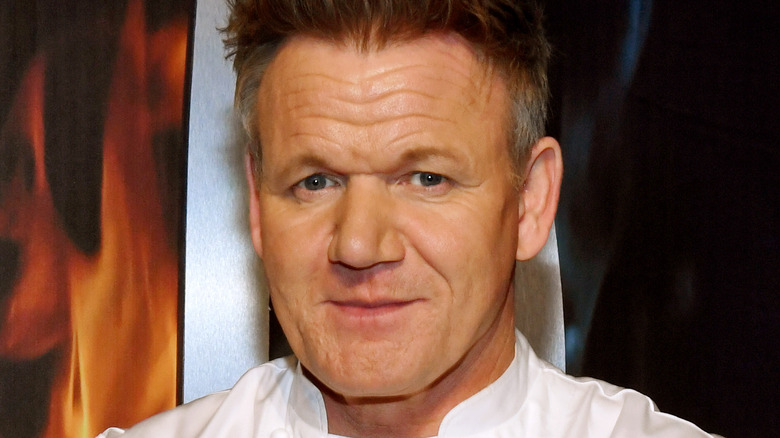 Ethan Miller/Getty Images
Culinary personality Gordon Ramsay is well-known for his illustrious television career. Having started as the lead of "Hell's Kitchen," in which he is famous for yelling at and berating his staff (once calling one of them an idiot sandwich), his TV repertoire has only expanded in recent years. He's hosted or been a prominent figure on numerous other series like "MasterChef," "MasterChef Junior," and "24 Hours To Hell & Back," along with his UK shows like "Gordon, Gino & Fred: Road Trip," "Gordon Behind Bars," and "Gordon's Great Escapes." Most recently, he's been on a new adventure with "Uncharted."
The show takes Chef Ramsay to remote locations around the world "in search of culinary inspiration, epic adventures, and cultural experiences he will never forget," according to National Geographic. But there are some factors that forced the "around the world" part in particular to become a bit less literal on the latest season. As viewers may have noticed, Ramsay's uncharted territory is staying a bit more local to the US.
"Uncharted" has been unable to travel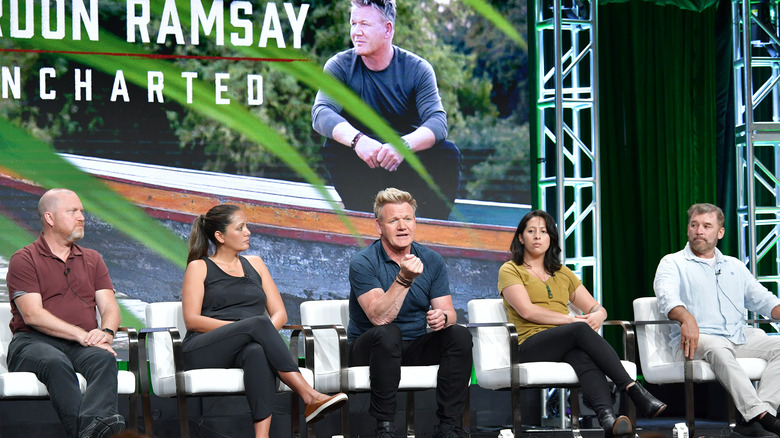 Amy Sussman/Getty Images
Since Season 3 was largely filmed during the pandemic, in which travel was limited, the show realized they had limited options for episodes, too. While some US locations like Texas and Maine were already planned, producer Jon Kroll told TV Insider that the travel restrictions forced the team to pivot away from some of their more exotic locations outside of the country. 
"Season 3 didn't go exactly as we originally planned primarily because the world and the world of travel changed dramatically. Relatively few of the destinations that we ended up shooting in Season 3 were part of the original plan ... We ended up adding the Smoky Mountains of North Carolina as well as the upper peninsula of Michigan and Puerto Rico to the US destinations, and all turned out great," he said.
With filming of Season 3 wrapped, the production team has already made plans for Season 4, still staying "primarily in North America and in Europe" due to lingering travel restrictions, and expanding slowly but surely. Kroll hints at Mexico, Croatia, Finland, and Iceland for future episodes. True to form, it looks like there will be no lack of adventure for the show — and no matter where Ramsay goes, we'll still follow.