You Could Win A Year's Worth Of Free Starbucks With This TikTok Challenge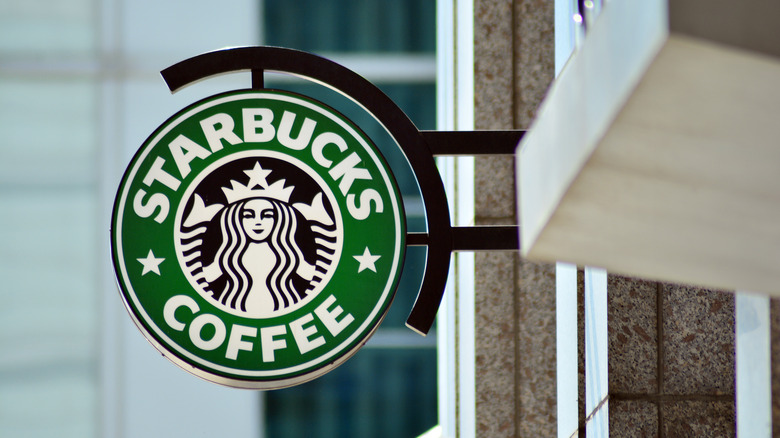 Shutterstock
There's nothing better than a quick jolt of java when you're feeling groggy in the morning. Sipping on a warm cup of coffee can instantly make you feel prepared to tackle the day ahead, and help you to put your best foot forward. Luckily, there are plenty of great options to satisfy your caffeine fix. But let's be honest, the one that tops most people's list is Starbucks. Whether you enjoy the taste or how convenient it is, there's no denying people love getting their cup of joe from this chain. 
However, if you're not sold on it's coffee just yet, you may want to give it a try because the company is pairing up with Chance the Rapper to give away some incredible prizes. According to a press release, the "Made Ready" campaign is inviting customers to duet with the musician on TikTok. To enter the contest all you have to do is create an original TikTok video using the split-screen feature, which shows Starbucks' video on one side and your entry on the other, and use the hashtag #MadeReadyDuet.
All of the prizes you could win if you enter the Starbucks TikTok challenge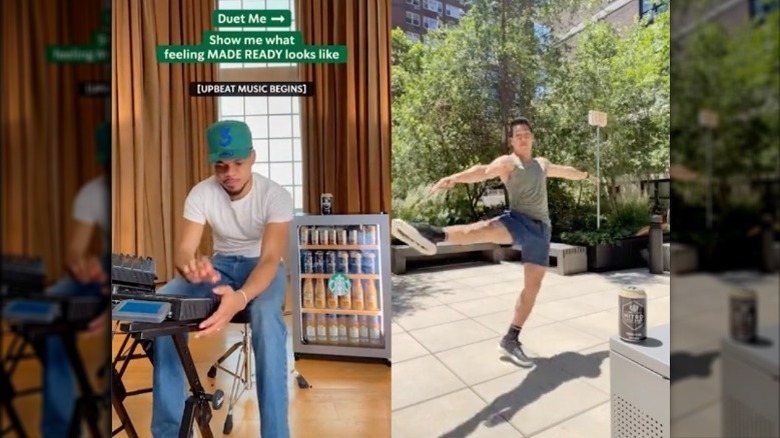 TikTok
To be eligible to enter the Starbucks challenge you have to be over 18, live in the U.S., and have a public TikTok account, per the press release. The three winners that are randomly selected will receive a personalized video message from Chance the Rapper, and a mini-fridge that's loaded with a year's worth of Starbucks bottled and canned coffees. One grand prize winner will also win a live one-on-one video chat with the singer, where he'll "hype you up for your next big moment."
Excited fans have already begun to flood the social media network with their own take on the challenge, and some of them are pretty impressive. TikTok user @alexdwong, who is a classically trained dancer, literally put his own spin on the contest. His video has already raked in 1,154 likes and has been viewed over 17,000 times. His followers reacted with comments like, "Here before it blows up," and "Good job! You did awesome!" But don't worry, you don't need to be professionally trained to enter the challenge — just a love of caffeine and the willingness to show your "Made Ready Moment." The contest runs through July 11, and winners will be notified in August.