Moe's New Frank's RedHot Buffalo Queso Taco Is Turning Heads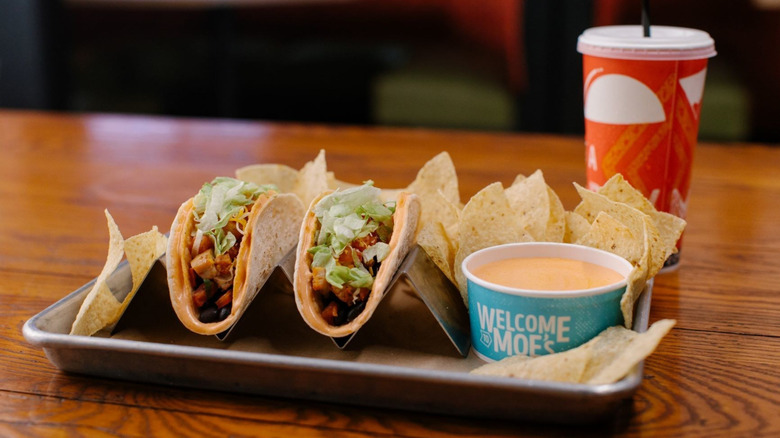 Moe's Southwest Grill
If you like your tacos spicy, then you are going to love the new offering at Moe's Southwest Grill. The casual Tex-Mex grill has just announced they will be partnering with the popular hot sauce brand Frank's RedHot to release a new spicy, cheesy taco that is sure to satisfy any customer's cravings for heat, per a press release.
The Frank's RedHot Buffalo Queso Taco will be available at Moe's locations nationwide starting on Friday, July 9. However, loyalty members will get exclusive early access to the new menu item. Members can try out the new taco as early as Tuesday, July 6, as long as they place the order through the Moe Rewards App or online at Moes.com. But this specialty taco will only be on the menu through the summer, with the limited time offering ending on September 5, 2021, so Moe's fans won't want to wait to get their order in.
Moe's Southwest Grill will be offering free delivery for a limited time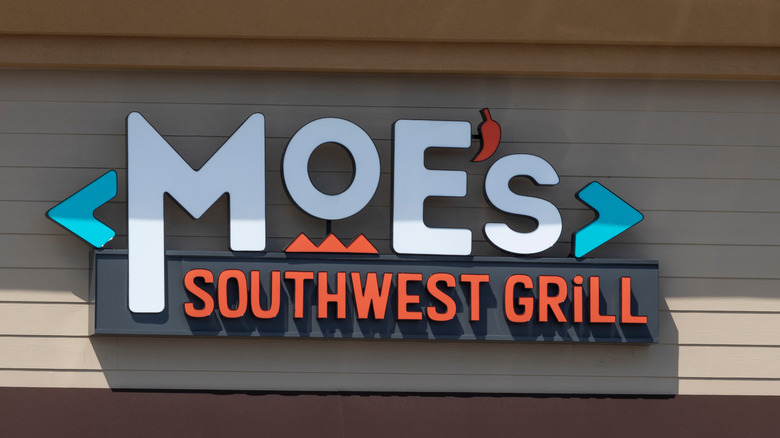 Shutterstock
Each Frank's RedHot Buffalo Queso Taco features Moe's new delicious buffalo queso, which is made with a combination of spicy Frank's RedHot sauce and Moe's signature liquid gold queso. It is layered between a hard shell taco and a soft tortilla shell, and the taco can then be customized with any signature protein and your choice of over 20 fresh toppings, according to PR Newswire. The spicy buffalo queso can also be ordered on the side in a cup or bowl, as a dip or a sauce for chips or other entrees. Pricing for the new menu item starts at just $6.99 for two tacos. To help celebrate the launch, Moe's will also be offering free delivery on all orders valued at $10 or more that are placed online or through the app from July 9 through July 11, according to Fast Food Post.
"We love finding new ways to create unexpected and craveable flavors and we can't wait for our guests to get a taste of this twist on a fan favorite. Frank's RedHot gives just the right kick to our famous queso and the pairing together of the hard shell and soft tortilla make for satisfying, delicious texture customers are sure to love — get it while you can," the Executive Chef at Moe's Southwest Grill, Caroline Morris, said of the new release, via PR Newswire.