Aldi Shoppers Are Loving These Fruit-Scented Candles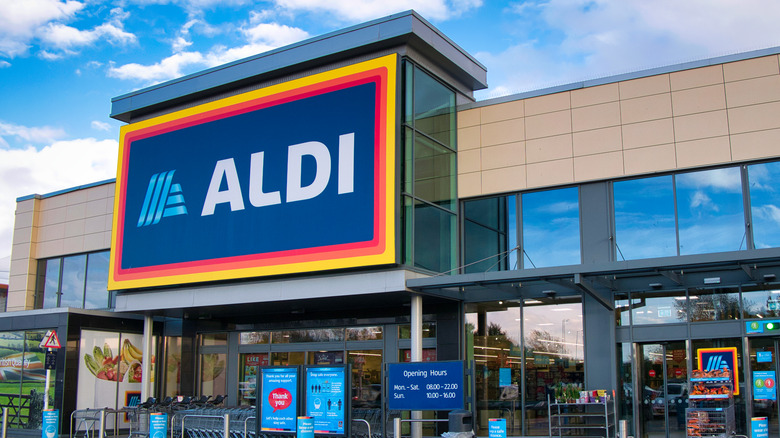 Shutterstock
Aldi has plenty of options available for those on the hunt for unique home accessories and items that can brighten up the home. The home products section has everything from decor options such as LED lamps to folding tables, sets of colanders for your kitchen, and a lot more (via Apartment Therapy). Need a pick-me-up? Why not opt for beautiful scented candles that can make your space smell heavenly in a jiffy?
According to Instagram user Aldi Favorite Finds, the brand is currently selling fruit candles at great prices. These candles are one of a kind and look stunning. Other Aldi fans were impressed and excited to try some of them. By the way, the candles smell like different fruits, and shoppers have lots of varieties to choose from as well. "The jars are shaped like the fruit and have lids that are like canning lids," the picture's caption reads. 
These candles seem to be worth the buy
Aldi fans can choose from several candle scents such as lemon meringue, spiced peaches, and apple. As per the original Instagram post, these fruit candles are "adorable" and the perfect addition to your home. Other Instagram users are particularly loving the snapshots and cannot wait to buy some. An excited commentator wrote, "The fruit shaped jars are too cute! My favorite was peach!" Other shoppers vouched for the peach flavor as well. 
Another customer wrote that they're particularly happy that the candles smell like fruits and not other conventional options such as herbs and flowers. A couple of Aldi fans were not very happy, though. For one person, the candles were far too strong and simply overpowering. Another user mentioned, "I'm sorry but these candles smell horrible...I really wanted to like them too." Uh-oh. Most users were impressed by the different varieties, though.